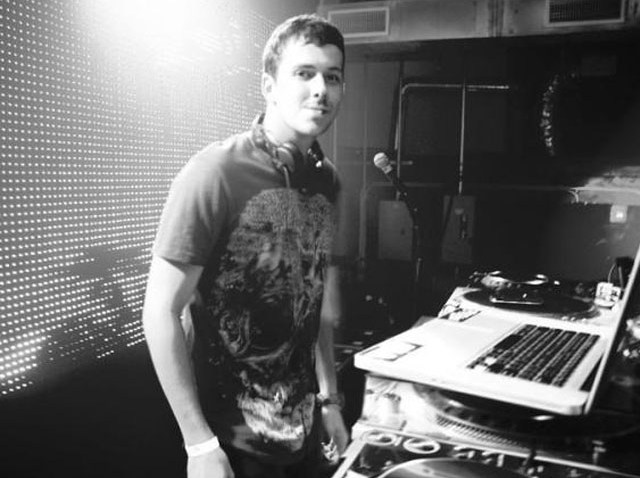 Troy Kurtz can't stand still. A charter member of the Overthrow Army and one of the fine minds behind the blog Gotta Dance Dirty, the hotshot DJ hasn't stopped spinning since Autoerotic had hipsters asphyxiated at Heathrow. This weekend the cat is doin' the dizzy at both Treehouse and Cafeina. So Niteside gave him a shout.

You've got an exceptionally kickass weekend on tap. Wanna tell us about it? I'm really hyped for this weekend. Friday night I'm playing the grand opening of Treehouse along with Ess & Emm. There was a soft opening last week, so I got a chance to check out the venue and it's pretty wicked. The owner texted me today and said there's already been something like 1300 RSVPs, so I'm ready to flex the place out.

What about Saturday night? Saturday night I'm playing at Cafeina alongside my buds Tony G and LOS, who have teamed up and call themselves Not For The Radio. I haven't heard them play together, so I'm looking forward to that. Overthrow bossman Sam Baum told me that the Jose Cuervo Platino will be flowing, which both scares and excites me.

Seems Overthrow is all over the place these days. What else has the gang been up to? Tamara Sky has graced the West Coast with her presence and has been playing a few parties in LA with my buddies from Gotta Dance Dirty. The Caligula dudes have locked themselves in the studio finishing up their EP. Sam has practically moved into our Castle headquarters plotting Overthrow's events for WMC and Ultra week. We're teaming up with our NY brethren Trouble & Bass again this year, and the line-up for that party might actually be better than last year. Also, we just confirmed that we'll be doing our "Hard to Leave" party at Gold Rush on the final Sunday in March, which should have everybody hoarding their dollar bills in a piggy bank.

Isn't there a new label too? Yep. Our label is called Overthrow Music Authority. We just released Hot Pink Delorean's Club Crashers EP on Beatport, and we're set to release Caligula's EP in March.

When we gonna get a Troy Kurtz release? I've been working on a new project with my good friend Pirate Stereo for about a month now. We're aiming to have a few original tracks ready by March.

Anything else coming up you wanna tell us about before we go go? I've got a couple cool shows coming up in February. The entire Overthrow crew is heading back up to Atlanta on the 12th for a party called Sloppy Seconds. If we don't all get arrested, then the following week I'll be playing alongside the legendary Craze at EVE on the 19th.