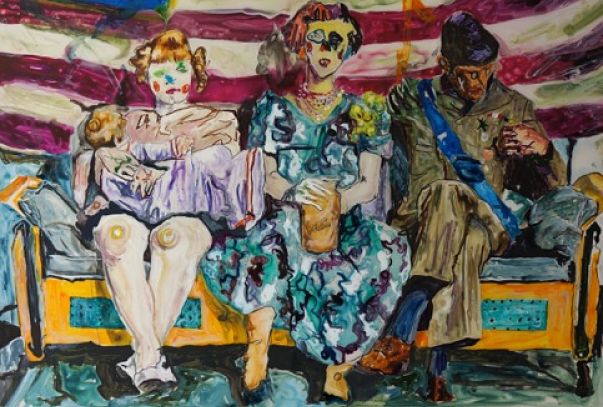 Gallery openings come along with every Artwalk, but the opening of a new gallery comes along but once or twice in a gallerist's life. When both go down at the very same time it doubles up the reason to take the monthly stroll. Such will be the case when Spinello Projects unveils Farley Aguilar's Americana. And that's why the fleet of foot and keen of mind will be making their merry way to the Wilds West of Wynwood this Second Saturday night. Anthony Spinello himself tells us about it.
Why'd you decide to open anew in the Wilds West of Wynwood? I was interested in finding a unique and versatile space that my gallery can grow in. After looking at many sites (and taking into consideration my admiration for building owner and gallerist Francisco de la Torre), this one felt like the best fit and the best collaboration.
What (and who) will be the new Spinello's inaugural exhibition? For the inaugural exhibition of the new space, I am presenting Americana by gallery artist Farley Aguilar. The solo exhibition will feature a suite of ink on mylar paintings.
How long has Aguilar been among your stable? Farley Aguilar and I have been working together since 2010. Since then, he has exhibited in Switzerland, Germany, New York and Miami. Americana will be his second solo exhibition at the gallery.
When folks ask you to describe his work, what do you tell them? I typically start off with, "Farley Aguilar is one of the best painters emerging out of Miami." If that alone doesn't sell the work, I then continue with something like, "He is a Nicaraguan-born self-taught painter who is highly influenced by literature and film. His paintings have a cinematic essence to them, and stylistically they nod at German Expressionism. He is interested in the concepts of mob mentality, violence, socialization, and American history."
In other words, just the right artist to launch your new space? Exactly.
Farley Aguilar's Americana opens Saturday September 8th, 7pm-Midnight at Spinello Projects. For more information log on here.