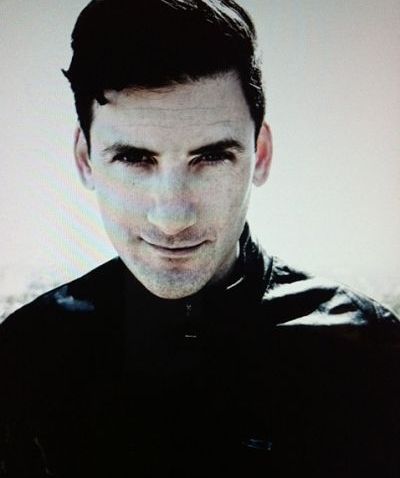 For the past half decade L.A.'s HARDfest brand has been behind some of the most riotously wondrous shows on the West Coast and beyond. Now the electronic music events activator is taking to the sea with a few dozen of its very favorite racket-makers, among them Fatboy Slim, A-Trak, Diplo and Skrillex. The voyage is called HOLY SHIP!, and it kicks off Thursday night at Revolution Live. Niteside got with HARD's Gary Richards and had him fill us in on all the action.

What the hell's a Holy Ship and why should we ship out on it? People know us for the HARD Summer and HARD Haunted Mansion festivals, and for a few years I've had the idea of doing a HARD Cruise. Take the acts I book at the festivals -- i.e. Diplo and Skrillex and a lot of the up-and-comers -- and use a giant cruise ship as the venue for the festival.

The name HOLY SHIP! started as a joke, but we all grew to love it. Europeans know that MSC (based out of Italy) is one of the top five cruise fleets in the world, and the Poesia is one of their largest ships. It has a tennis court and gym and spa and sushi bar and the list goes on. When you really educate people with what we're doing in music and vacation, their eyes pop out of their head. That's why the name HOLY SHIP! just fits.

Who have you got to top this maiden voyage? One of my all-time favorite musicians in the world, Fatboy Slim, is a big draw for me and anyone that partied over the years. Diplo and A-Trak are like the two guys that have really been HARD superstars since early on. I like that you have kids in college or whatever just finding out about them now because they fell in love with a Major Lazer song or a Duck Sauce song; then they come and see these guys in front of an audience. As a DJ, they just own it. A-Trak and Steve Aoki and a few others (Jason Bentley, Gina Turner, Rory Phillips) were all at my first HARD event ever in 2007. That was a crazy night, and right now I feel like I did right before that, like this party is going to be insane.

We also have Rusko, who I first brought to the states in 2009 for his live USA debut. He's known for really launching dubstep, and I've toured with him around the country. He's such an awesome performer. Then I got a little lucky with Skrillex. When I started hanging with Sonny a year or so ago, he was really excited that deadmau5 had even listened to his song, nevertheless that he was going to put it out on his label Mau5trap. He told me then he'd been in the audience at my show at HARD Haunted Mansion and always wanted to play it. We made that happen this October, and now Skrillex is like the biggest phenomenon in music in the past year.

That's not all though, right? We have over 40 different bands and DJs performing, plus all their musician friends are on board because it's the vacation of the century. There's four different parties going at any given time and you can hop between them all at your leisure. It's a cruise ship, so you can eat all day for free and never make your bed because the cleaning crew will come and tidy your cabin. It's a resort that travels to the Bahamas (and a private island) with a whole HARD music festival aboard.

Isn't there also a pre-cruise kickoff? Yeah, we found people are coming in the night before and booking hotels, so we found the best venue in Ft. Lauderdale and we're going to do a whole night of pre-partying there. Major Lazer tops the bill, but we're using two rooms simultaneously and there's a half dozen artists playing.

Will your alter ego Destructo be making an appearance either on board or before the embarking? Yes, I'm going to play both. I've been working on the pre-party set and I think I'm just going to go all out from the get-go. On the boat I'm probably going to do one set that's really grooving, pool party style music like I used to play on vinyl in the summers in L.A., and maybe another set of my newer, mental stuff I've been producing and DJing.

I don't know for sure, one of the things about being a DJ (or being a performer in any capacity) is reacting to what the audience is feeling.

If you had to recommend one item for each Holy Shipmate to bring along, what would it be? Sunscreen.

Anything else we know about Gary Richards before you go-go? "Make it happen" -- those are words to live by.

The Holy Ship! kickoff party takes place Thursday January 5 at Revolution Live. Holy Ship! disembarks Friday January 6. More information about both can be found here.