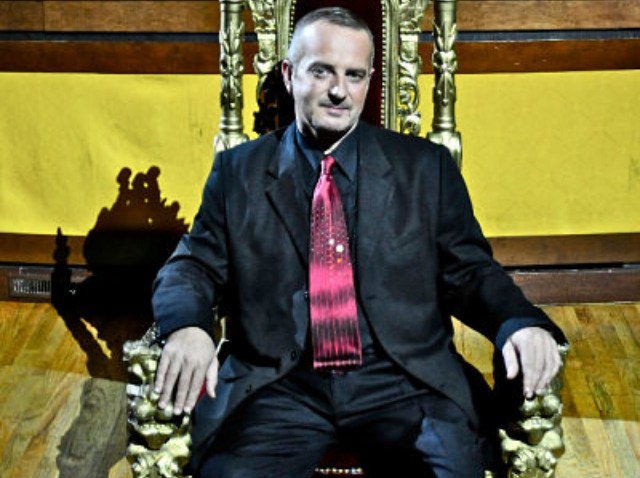 Anyone who's been out and about on the town anytime over the last decade owes some gratitude to Gerry Kelly. It was Kelly who helped launch Bash back when South Beach was still something of a secret. And it was Kelly who was on hand to run such legendary hotspots as Liquid. Shadow Lounge, Level and Karu & Y. Kelly's latest foray finds him up at Gulfstream Park running the uber-swank Mi-VI. And already the crowds have come calling.

Can you please give us the lowdown on Mi-VI? The name comes from Her Majesty's Secret Service -- it's pronounced em eye six. The concept and design is British House of Windsor meets Studio 54. At 15,000 square feet. It's an opulent combination of night club and supper club.

What's some of the regular action you've got goin' on? Hollywood Thursdays is our R&B night. A-List Fridays is open format with lots of fashion and art shows. And Monarchy Saturdays is our big theme night, where we put on major theatrical stage shows. Our DJ residents include Irie, Vertigo, Mike Palmieri and RZ Spinz.

With Mi-VI you not only went off the Beach, you went well away from what most folks would consider the Mainland. What are some of the advantages of opening up in your own neck of the 'hood? I consider Gulfstream the sleeping giant. ... There is a full village open with many fine restaurants and four bars/clubs ready to open. But it's no less exciting.

You've always been a bit of a celebrity magnet. What bold-faced names have hit Mi-VI and who do you expect in the near future? So far we've had Vanessa Williams, Ludacris, Evander Holyfield and Eva Pigford all in. Coming soon are Michael Vick, Lennox Lewis and Diddy.

You've been involved in some of the most legendary nightclubs in Miami's recent history, on both sides of the causeways. How has nightlife changed over the past decade or so? South Beach is over-saturated with hotels, pools, rooftops and lobbies all masking as nightclubs. There also are way too many promoters infiltrating the market. And it's gotten very young at times. ... I'm a strong believer that entertainment must always rule a club.

Is there still the same secret recipe for a successful night out? The best night out is going to the right party and making sure it's hassle-free. I always feel the best parties are where the locals hang out. ... We all love to be surrounded by people we know.

Speaking of successful nights out, can you please cite a few of the most notorious nights you've been involved in? My annual Studio 54 parties -- 15 years strong -- my birthday parties -- the next is June 12th, and it's not to be missed -- and Federation Friday nights at Level nightclub were notorious.

Aside from Mi-VI, what's on the horizon for Gerry Kelly? My hands are full right now with this project, however I am working on a new couture collection of gowns, so keep an eye out for that.