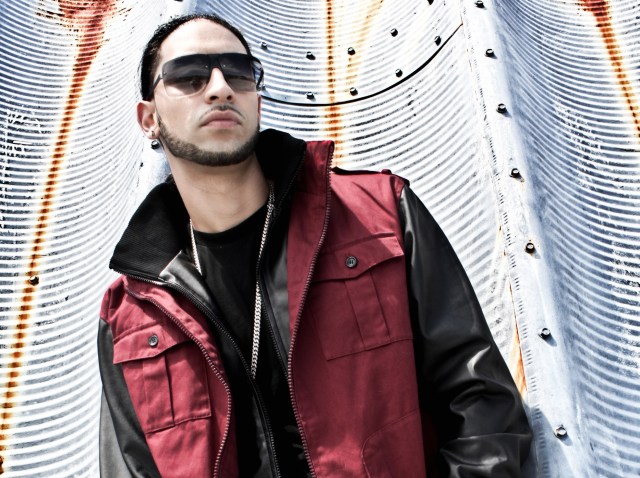 Any DJ who can go from Deadmau5's "Ghosts N Stuff" to Usher's "OMG" in the course of an evening without missing a beat is undoubtedly a DJ with skills. When said DJ throws in the likes of Git Fresh, Brisco and Brianna, well, you can say those skills got courage. Such a spinner is DJ 360, who's determined to turn each night into an aural adventure. This Thursday, at Mansion, the Artist Related operative is gonna be boothed-up alongside DJ Clue and DJ Affect. The occasion: his birthday. And you can bet this blowout will concern much more than candles.

You're one of Artist Related's DJs and got your start spinning alongside DJ Irie, who runs the company. Can you give us a quick rundown on how it all came to pass? Well, I made my way into the clubs originally by waiting in the alley for DJ Khaled and DJ Irie to pull up and I'd carry their crates into the club. Back then it was called Opium/Prive. Eventually I got a job as Irie's assistant, and I'd carry his record crates into clubs such as Mansion, Opium, and Crobar.

One Thursday night at Crobar Irie's closer never showed and he looked at me and said, "You said you're ready right?! Here's your chance!" The moment I played that first track "Diamonds on My Neck" by Smitty I knew I wanted to do this for the rest of my life.

From Cameo you started kicking it all over town. What are some of the highlights from your early spins? Wow! There are so many that come to mind. I've done album release parties for artist like The Dream at Cameo, Timbaland at LIV, Flo Rida at Dolce, Dwyane Wade's birthday party, Akon's Platinum party at Mansion. ... I think I've performed in front of [nearly] the whole music industry. Actually, one highlight that does come to mind was a Sunday night at Prive when Lil' Wayne came to the booth to introduce himself to me because he loved what I was doing.

This Thursday you'll be boothing up at Mansion alongside DJ Clue & DJ Affect. What's the occasion? I'm doing my third annual birthday bash at Mansion Thurs., July 22. This year I've teamed up with The 400 Club. I actually go way back with the CEO J. Little. I'll be DJing alongside DJ Affect and the world famous DJ Clue from NY. I'll have surprise guests and performances ... but you'll have to be there to witness it. I'll also have The Nuvo Allstar models giving out Nuvo "360" shots.

Word is you'll also be doing some kinda pre-b-day event at Rokbar tonight. Details please. The word is right. I'll be doing my pre-birthday day bash at Rokbar for Disrespectful Mondays where I'm actually a resident with Alex Goudie, Gabby Bozza, Drop the Engineer and Lee Sanchez. It'll be hosted by Heart Breaker from the VH1 show "For the Love of Ray J." I'll also have a few surprise celebrity guests there as-well.

You're resident DJ at Plunge on Sundays too, right? I've been doing the Sunday Pool Party at Plunge on The Gansevoort's rooftop for a few months now. It's hands down the hottest pool party I've ever been to. ... The view is incredible and the crowd is amazing. If you like open format as well as 80's and freestyle you'll love this party!

When you're not doing the dizzy, where do you most dig hanging out? Funny thing is I'm always working, but when I'm not I like hanging out at B.E.D. and I'll hit anything by The Good Life and The 400 Club -- they have amazing parties!

Besides all that b-day action, what's coming up for DJ 360? Right now, I'm working on a mix-tape with a very talented duo called Slo-V and Retro, so definitely look out for that.