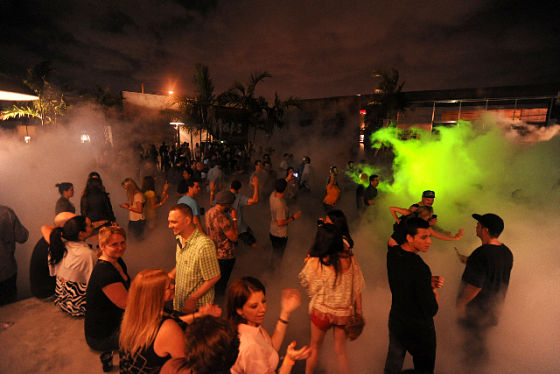 This Second Saturday night, like every Second Saturday night, will see Wynwood put on the wow. This time however, that wow will be compounded by a couple cats who've teamed as an outfit called Oh Really!? Niteside got with Jason Odio, who with David Sinopoli is Oh Really!? and got him to give us the lowdown.

What the hell's Oh Really!?? Oh Really started as a music blog and it turned into an even company that focuses on music.

Local music? Local paired with nationally recognized acts.

Where can folks find the blog? Simple: ohreallymusic.com

Who's behind Oh Really!?? Me, Jason Odio, and David Sinopoli.

You both are club cats, right? I'm the Opium Group Ambassador and David is the Music Director at Bardot.

What's on tap for this Second Saturday? The band The Politix are having their debut LP release party -- they're a fusion of hip hop and jazz rock. They're amazing!

What else? We've also got DJ Will Buck, a Florida boy who's been working in Spain for the past four years and is now based in Brooklyn, and Young Midnight, who also bounces in Brooklyn.

Anyone else? Yes, the locally renowned Jona Cerwinske will be back, this time we're pairing him with Chicago artist Hebru Brantley, who is managed by LRMR which is co-owned by Lebron James.

What should Art Walkers expect this Second Saturday night? A beautiful marriage between art and music in Miami's most pioneering neighborhood.

Oh Really!? takes place Second Saturday May 12 8pm-Midnight at 342 NW 24th Street. For more information log on here.