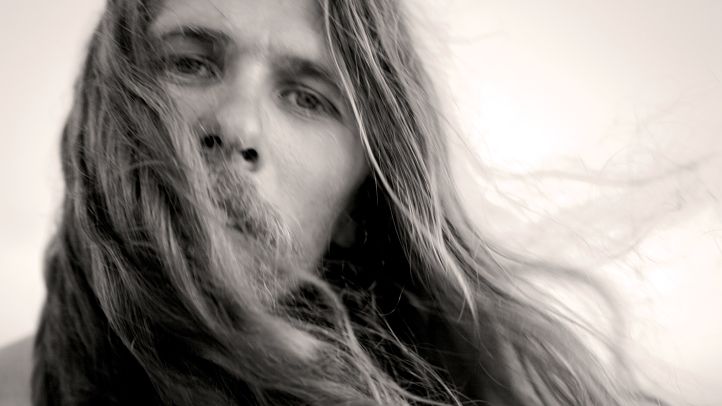 You know him as Miami's troubadour, the rambling, gambling man with an axe in one hand and a bright idea in the other. You've seen him stage here, there and everywhere in between. But no matter how many times you've caught this keen-eyed crooner, you've never caught him quite like this. He is Jesse Jackson and he debuts his eponymous debut LP at The Vagabond this Saturday.

What's this we hear about a new LP? You hear correctly, my debut is out and it's title is, simply, Jesse Jackson.

Was it really four years in the making? Yes, can you believe it? Some things are born quickly and are wonderful; other things take time and are wonderful. I don't think it matters really. While four years seems like a long time (especially these days!), that's not what i'm selling. I'M SELLING THE RECORD.

Who all is on the album with you? It's an amazing line-up: Carlos Alvarez produced, Sam Levine and Brian Fitch played drums, Rainer Davies played guitar, Joe Rehmer and Dion Kerr played bass, Luke Moellman and Andrew MacGuire played vibes (Luke played piano too), Dana Keller and Bob Wlos played pedal steel, and there's Ross Debardelaben (viola), Sammy Figueroa (percussion), Dan Kinzelman (tenor sax/bass clarinet), Ted Zimmerman (trumpet), Chad Berstein (trombone), Steve Pardo (sax), Brian Keegan (bass trombone), Brian Wolfe (baritone sax), David Peel (french horn), Dave Chiverton\ (snare drum), and Brian Robertson (hammond organ). I owe a great deal to these guys, and I really look forward to performing these songs with them live in different incarnations.

Will any of them be staging with you at The Vagabond this Saturday? Yes! Sam Levine and Rainer Davies. They will be joining me along with Brian Tate on electric bass, Taylor Powell and Edan Archer singing back up. Edan is actually opening that night. She is an extraordinary talent from Gainesville, and her ability to execute certain melodies in her eerie falsetto, to me is at once haunting, soulful and really inspiring. Edan will be performing with two of Miami's most infamous -- bassist Sean "Birdman" Gould and drummer/producer Bobby Macyntire. I can't wait to hear how she sounds with them.

Why'd you choose to debut your long-awaited LP at The Vagabond anyway? Hmmm, let me count the ways... I picked Vagabond because somewhere inside of me I relate to the term "vagabond" itself... I picked Vagabond because of that cool water fountain with the little torches of fire, and I really like having the water and the fire happening at the same time. (Everytime I see it I stop and try to figure it out)... And I picked the Vagabond because the Vagabond is an awesome live music venue that ROCKS!! Great peeps. Great vibe. Great flow. Great sound. Great staff. What's not to dig?

Jesse Jackson performs Saturday May 19 at The Vagabond. For more information log on here.