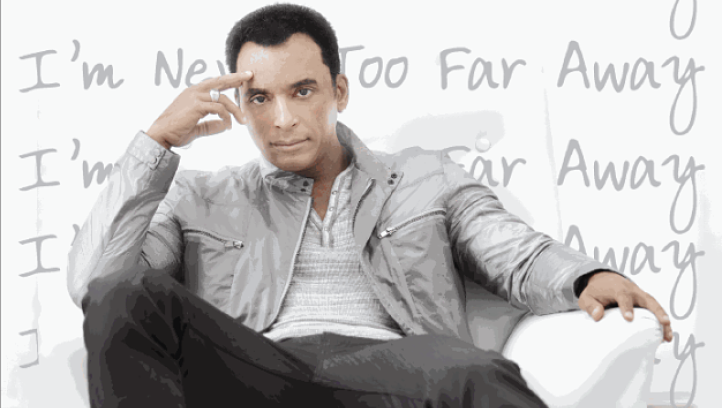 For most folks 20/20 means perfect vision; for Jon Secada it stands for compound accomplishment. See, 20 is the number of years it's been since the hometown hero racked his first record. It also happens to be the amount of albums he's sold since then -- in millions. But even such an insanely impressive 20/20 doesn't seem to be enough to fully sate the singular Secada. A brand-new song just dropped, its attendant clip just got shot, and this Saturday night will prove he remains game to rock. We're talkin' 'bout Miami Rocks Our Troops, dig? Just one of what's to come for the perfectly-alighted singer.
What's the what with the new song? It's called "I'm Never Too Far Away," it's produced and co-written by the incredible Rudy Perez, and it hit radio just last week.
Is the song a part of something bigger? It is indeed. Think of it as a sneak peek at a whole new project.
Will Perez also be in on the rest of what's to come? Oh yes. He'll be with me for the entire album – and I'll be grateful to have him too. It's not every day one gets to work hand-in-hand.with such an amazing talent.
What's this we hear about a video? We just today shot the clip at Miami Marine Stadium, which is one of those iconic locations that retains its magic even as it's fallen into disrepair.
How'd you come upon that spot? The director Neiver Alvarez scouted it out, and I was sold the minute he showed me the first photo of what the stadium now looks like.
Will you be performing the new track at this Saturday night's Miami Rocks Our Troops? No, we've decided to save that for later this fall, after the clip's been released and we've really had a chance to put the band's stamp on it.
How'd you come to be involved with Miami Rocks Our Troops anyway? They called, and I answered. I was glad to be able to do so too. It's a cause I've always supported.
What else has Secada got cookin'? On Sunday I leave for Chile, where I'll spend the month of October shooting Yo Soy, which is their version of X Factor or The Voice.
Wow! Will this be your debut as a judge? Oh no, I did a long stint with Latin American Idol, which films in Buenos Aires but is broadcast all over the continent.
These kinds of things fun to do or what? They're a blast!
Given a choice though, would it be Yo Soy or a Miami stage? A Miami stage, no question about it.
Jon Secada performs Saturday, Sept. 29 as part of Miami Rocks Our Troops. For more information log on here.