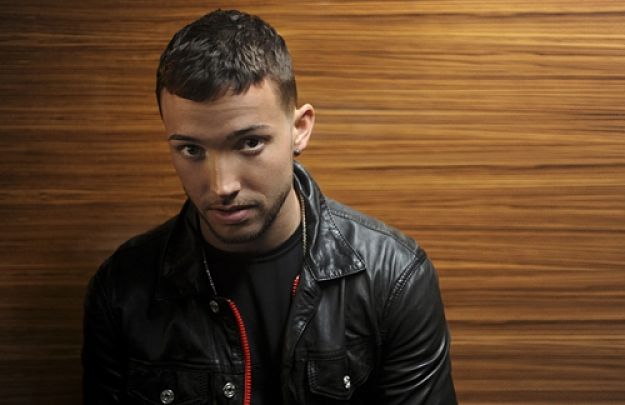 Nothing sparks school spirit quite like a pep rally. When the rally is led by a smattering of tomorrow's stars and backed by a cosmic powerhouse such as Y100, that spirit just might spark sky high. That's what JRand is counting on anyway, and the South Florida born song man seems determined to do whatever it takes to make that happen at Passion this Saturday when Y100 throws its own Pep Rally. Over 18s need not apply.
In a sentence (or three), just who is JRand? "The Heart Break Kid" JRand is the show stopper, the most electrifying man in music entertainment!
If you had to be tagged alongside a couple someones, who'd be the most likely? I'd tag alongside Zoe Saldano and Demi Lovato mainly because their names rhyme and I could possibly end up dating them both (at the same time).
Speaking of pairings, who'd you team with for "Up Against the Wall"? That song was a joint effort between Nathanial Harris, Young Seph, Chorey Chorus, and me. We were in the studio at 3am and wanted to convey the feeling of what it feels like in a club at 3am... Mission Accomplished!
Where'd you shoot that track's video? We shot the video in Downtown Miami at KARU & Y. I had beautiful woman dancing and lusting over me; it was a hard day at the office.
What made you make Miami the location? We chose Miami because being a South Florida native I know first hand that this is the sexiest place on the planet.
Folks gonna see just how much you dig this city at Saturday's Pep Rally? Saturday at Y100's Pep Rally I plan to show why the Heart Break Kid is the "main event' and a product of MIAMI. My city has the most energy in the world, and I plan to bring the energy on stage.
Y100 Pep Rally with JRand, Sammy Adams, Austin Mahone, Kat Graham and Jake Miller takes place 6pm Saturday September 1st at Passion Nightclub. For more information log on here.