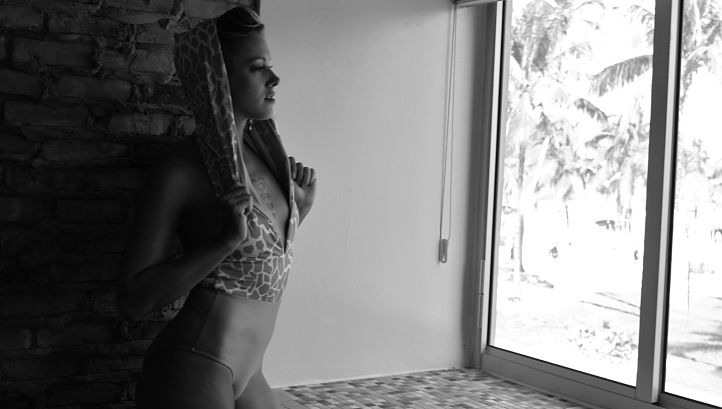 It's one of those L.A. sensations that spreads around the world. It takes what's best about the brightest creatives and gives 'em a powerhouse platform. It's at once circus and carnival and party and concert and fashion show. It is RAW. And it's back at The Stage with Solstice this Wednesday night. Heavily featured artist Kaaren Styles gives up some lowdown.

What exactly is RAW? RAW is a monthly showcase featuring local artists from different mediums. Performers, painters, photographers, designers, hair & makeup... they give a platform to whoever calls themselves an Artist. This is only the second month in Miami but they are holding monthly RAW events in multiple cities across the country.

How'd you first get involved? Randomly! I met a fellow friendly Hair Stylist on the street who soon after became involved with the event. She hit me up asking if I would do hair but when I checked out the site I knew I wanted to perform my music instead. They offer a great venue, pictures and video of your work, and I have been dying to play at The Stage. Perhaps it wasn't random but fate.

In what way will that factor this Wednesday? I guess I have to show and prove now.

Who else will be bringing it to The Stage? The headliner is called Local 34. They are a super fun and talented group. Sort of Aventura meets Deftones with their own special something. I dig them. Opening for me is Tim Jago. There is a young photographer, Dread, who has some really moving pieces. And the fashion show looks fierce!

Do you see this becoming a regular throwdown? I do. This is the second month but I think it will go for a while. The return for participating Artists is so great and the audience has tons to explore. I support them fully.

RAW Artists Miami presents Solstice Wednesday June 13, 8pm at The Stage 170 NE 38th St Design District. For more information log on here.