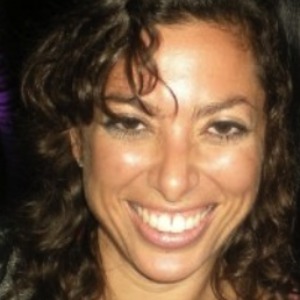 Tonight Miamians will be able to grab some Krelwear of their own at the first annual Fashion Pop, while New Yorkers will get on-the-spot "Couture Quickies" at Eva Boutique. Both events seem to be part of Karelle Levy's increasingly successful plan to dominate the world of right-now fashion. Niteside caught up with the driven designer by iPhone and asked for the lowdown.

What's Fashion Pop anyway? It's a gathering of Miami's top fashion designers with some great entertainment and selling items at great value.

How'd you come to be involved? I was asked by the organizer Pitu.

Is this a new kinda future for retail? I believe there've always been pop-up sales events like this. I've participated in Gen Art Shop Miami and it's similar.

Don't you also have something going on at New York's Eva Boutique tonight (tomorrow)? I'm doing Quickie Couture in New York the same night. I'll make any one anything on the spot. I bring fabric I've made and I drape, pin, and customize whatever the client wants. It's been an amazing project that's traveled the world at Scope Art Show, at Standard Hotels, and other spaces for the last two years. I've made over 850 quickies.

Then there's another Quickie Couture on Saturday too, right? Yep. I'm doing a special Quickie Couture for the Red Party, which is a fundraiser for Performa, an organization which is led by RoseLee Goldberg that promotes Performance Art. This one is going to be in all RED! (www.performa-arts.org).

Didn't you just do a double in NYC and Miami for Halloween? In New York we did The Land of Ash with 3rd Ward. This event was massive! I believe about 10,000 came. I made an installation of glowing webs which I knit out of black light reflective and glow-in-the-dark yarns which included some banded wrapped mummies and myself as a live one to freak people out a little. In Miami, my DiscGlo models danced and drew stars in black light pens at the Swedish House Mafia party [Midtown Masquerade]. What a blast!

Do you ever sleep? I wish I could sleep a lot more ... I'm working on it!

Before we go, wanna give us the lowdown on what you're doin' in Miami during Art Basel? I will have a KREL 2 Go Quickie Couture booth at Scope Art Show from November 30 through December 5. I'm making a bag for the seventh annual Masters' Mystery Art Show, will open Art Basel, Wednesday, December 1 at The Ritz-Carlton, South Beach. And I'm hosting a breakfast at The Bass Museum to promote my new Art Voodoo Dolls on Saturday December 4.