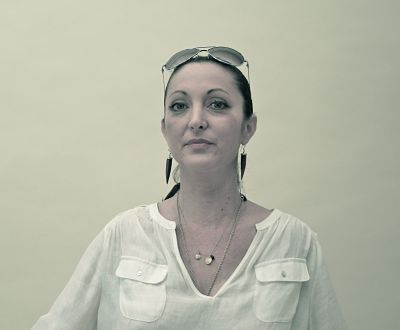 Tomorrow night at FIU a rather remarkable assortment of up-and-coming Haitian movers and shakers will be wrapping up a three-day executive retreat with a dinner held solely in their honor. They're the finalists in the 2010 Digicel Entrepreneur of the Year program, which celebrates individuals leading Haiti into a brave and bold new world. Green Family Foundation president Kimberly Green, who's been working in-country for more than a decade, is hosting the event.

Thursday night marks the closing ceremony for the 2010 Digicel Entrepreneur of the Year retreat. Can you please tell us a bit about the program? Maybe I should let Digicel tell it: It's "a program which seeks to identify, reward and cultivate entrepreneurs whose business initiative can give Haiti new economic foundations." It's the first year the company has brought this program to Haiti, after many successful years in Ireland. And the theme is "Ignite the Spirit of Enterprise." Denis O'Brian, Chairman of Digicel Group, says the program stands for "nothing less than a thoroughly regenerated, newly modernized, enterprise-driven Haiti." And I'm behind that 1000 percent!

How many finalists are there anyway? There are 24 finalists, culled from 220 nominations. It's important to note that this is the first time this kind of competition has happened in Haiti -- dissemination of information is quite limited there, as is literacy, and to have a first-time response of so many entries is spectacular. The fact that ten percent of entries are women is even more notable considering that "business" is generally considered a male-dominated profession. These results obviously fly in the face of conventional wisdom of the definition of the word "businessman."

Didn¹t you create some specific content for the occasion? Ah yes! For this event I am really focusing on the importance of private/public partnership. Over the past decade working in Haiti, I've found that film is a great medium to convey the soul, spirit and drive of the Haitian people. Not everyone has the opportunity or capability to visit Haiti, so I feel a responsibility to bring Haiti to them. Along with FastForward Haiti, we have produced a short piece highlighting the benefits and contributions of entrepreneurship. In addition, we have put together a sneak peak of all the programs the Green Family Foundation is involved with in Haiti, from our partnership with Earthspark International and the opening of the first clean and renewable energy store in Haiti, to our work with Sinema Amba Zetwal (Cinema Under the Stars), to our work with the Alan Lomax collection of songs recorded in Haiti in the 1930s.

When will the actual awards be handed out? The awards are being announced on December 15th in Haiti. It is going to be a wonderful event, showcasing both the awardees as well as the country's capacity to produce an amazing event ... soup to nuts!

Entrepreneurialism is kind of an unsung field in Haiti, isn¹t it? The media constantly reminds us that 80 percent of the Haitian population is unemployed. Well, I believe that in the 21st century, with emerging markets in almost every country that has a good or service to offer, it is time to redefine what unemployment means. If employment is merely defined as receiving a paycheck, then we automatically exclude the market woman, or Madam Sarah, who travels from village to village, selling fruits, vegetables, Prestige beer and even cell phone chargers, or the man who travels from town to town selling charcoal, or poultry. These are people who show remarkable creativity. They don't read books about social entrepreneurship and the ins-an-outs of market research; they simply provide a service that meets a need, and in turn, support their family. And then they complete the circle by becoming the kind of active consumer and supplier that the larger market companies rely on to sustain their business.

How did you get involved anyway? Denis O'Brian and I both work on the Clinton Global Initiative Haiti Action Network. When Digicel came to GFF looking for advice on where to hold their seminar, Florida International University seemed like the perfect fit. The school boasts a large international student base, and there's a tremendous diversity in professors and curriculum. The fact that my mother sits on the advisory board and my father -- my boss! -- has an honorary doctorate from the university has allowed us to pull back the curtain. And you know what? We actually like what we see!

Want to elaborate some on your work with CGI? I have been involved with CGI since its inception, as both a foundation president and funder, and as what's called a "co-rappateur" of the Haiti Action Network's cultural sector. GFF's relationship with CGI spans back before the earthquake drew global attention to the realities of Haiti. And our team has been one of the driving forces behind the re-establishing and fostering of the country's cultural institutions, history and folklore, whether it's through curriculum or by the actual rebuilding of the physical structures.

Tomorrow night's dinner is being held in a rather special place, isn't it? It is! The dinner's being held at the Steven and Dorothea Green Library of Florida International University. It's quite the hotbed on campus. And I'm not just saying that because Steven and Dorothea happen to be my folks!