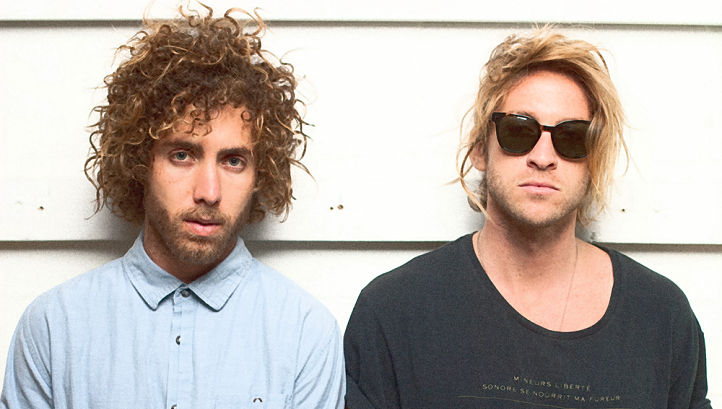 They may hail from up the Florida coast, but not far north enough to be the South. They will surround you with sound and leave you bounding among some very heighty clouds. They are Le Blorr, a soarful set of racket-makers unafraid to deliver more, more, more. Co-founders Adam Winn and Chris Hess A'd a few Q's in advance of Tuesday night's Electric Pickle pummelling.

Who the hell is Le Blorr? Well, let's see here... Le Blorr is the music of Chris Hess and Adam Winn, with the recently added Zac Sullivan and Gavin Little. We're a Florida-based band that plays a hybrid of indie rock n' roll and psychedelic dance music with strong pop elements. We're moving towards an expansive sound, more experimental scenarios for live experiences and are now recording their first full length album in LA and NYC.

What's the name actually stand for anyway? Le Blorr stands for bastard lovechild of rock n' roll.

If you had to sum up the sound in a sentence, what would it be? Psychedelic booty shakin rock n roll.

If you had to align your sound with a color, which would you choose? One giant rainbow flying high!

Theoretically, who'd be Le Blorr's godfather and godmother? Jean Claude Van Dam because he is a badass, and Chris's mom because she is the sweetest and she makes us amazing sandwiches for the road.

What single song title of yours best represents Le Blorr? "Hallelujah I've been Blorr'n Again". This best describes us because we like to think of our live show as an experience. It also shows we don't like to take ourselves too seriously.

Will folks get to hear the roar of that track this Tuesday? Yes!

Le Blorr performs Tuesday July 3rd at The Electric Pickle 2826 N Miami Avenue Wynwood. For more information log on here.