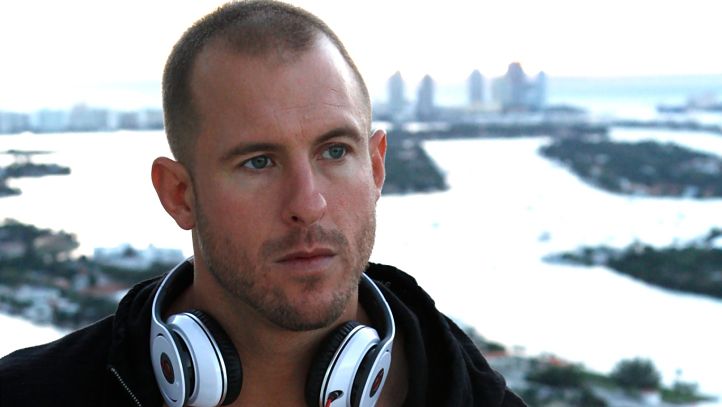 Miami's long been known as a hotspot for hot bodies, and during Mercedes Benz Swim Week the bodies become exponentially hotter. But folks sometimes forget it takes work to keep a body hot -- make that, a workout. That's why many a well-tuned body works it at LegacyFit, and undoubtedly why the uber gym's owner/operator Manning Sumner chose Swim Week to officially launch. Sumner spoke to Niteside about the opening -- and the sports and entertainment stars who call LegacyFit their place to train.

In a sentence or three, who & what is LegacyFit? LegacyFit is a Private Sports Complex where we specialize in training professional athletes of all sports and a place where people can be trained like an athlete and even at times side by side. Our two main components are BluePrint Basketball and Miami Flex. BluePrint is owned and operated by Irving Roland, who handles all skills and player development (while Legacy Fit handles the strength and conditioning; Miami Flex is owned and operated by Alexander de Silva, who's put together an elite group of health and therapy professionals, including but not limited to flexibility, rehab, osteopath, chiropractic, massage and acupuncture.

Together we have created a one stop shop for athletes and those of us who train like athletes. We also offer twice a day a 60 minute Boot Camp style class, which uses the entire facility both inside and out, and partner training with multiple stations.

Isn't there also some kinda brand component? No Days OFF is our motto. It is about having one body, one chance, one life... make everyday count!

Who are some of the (in)famous names who train at Legacy? Jarod Odrick (Miami Dolphins), Stephen Tulluch (Detroit Lions), Joe Johnson (Brooklyn Nets), Julius Peppers and Major Wright (Chicago Bears), Mike Oher (Baltimore Ravens), Branden Albert (KC Chiefs), Kennard Cox (Seattle Seahawks), Shaun Livingston (Houston Rockets), Trey Sanford (Minnesota Vikings) and music mogul Rico Love.

Do you expect some of 'em to show for Friday's official kickoff? Yes, all of them are planning to come out and support the official launch. I have a great relationship with my clients and since LegacyFit really is like a family I know they wouldn't miss it. Rico of course will be hosting.

What made you launch Legacy during Mercedes Benz Swim Week anyway? I figured that the launch event would be a great tie-in with Swim Week. There will be lots of fitness conscious people in town, media etc. Also, I recently finished some major renovations, including a manmade sandpit and an incline wall, so I figured it would be a great time to show off the place.

How'd Rico Love and DJ Affect get in on the action? I have been training Rico for over two years now and we have become very close friends. We both strive to be the very best at what we do and are extremely like-minded in our passion for making a difference in this world! I also train DJ Affect when he is not on the road. He too is a great friend and his family is part of my adopted Miami family.

Anything else we need to know about? The Red Carpet is going to be a fashion show for sure! Rico always comes dressed to impress and I had to step my game up! And It's my birthday the 18th ;-)

LegacyFit launch party hosted by Rico Love w/DJ Affect. Friday July 20, 8pm.