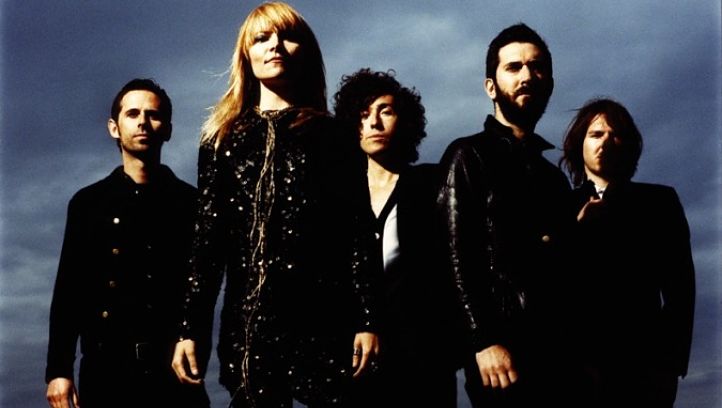 They make they kinda racket which runs deep beneath dreams, if, that is, you dream in black-and-blue. They are to sound what telescopes are to vision, a sonic sneak peak into both the up close and the far out. They shimmer and they shake, and they make for great stage. Oh, and they are fronted by the most bewitching songstress since Nico. They are The Duke Spirit and there's damn good reason they're on the road with Jane's Addiction. Find out why at The Fillmore this very Friday night.

If The Duke Spirit could be bound by a palette, which color(s) would it be? Certainly some Titian blue hues through some expensive purple pigments.

If Bruiser had to be summed up a sentence, how might it run? Salt rubbed into the stings; kisses on the back of the neck.

Of the five, who's the true bruiser anyway? Bruiser shall never reveal it's true identity unto a mortal.

Have you/him/they been in any fistfights lately? Fisting maybe, but zero fighting. We are all about seduction.

Speaking of which, do you see The Duke Spirit's face-to-faces as more a confrontation or an embracing? Oh, definitely a frisky embrace.

Why did it take you all so long to make your way to Miami anyway? We live very far from Miami, and gas prices are high, so we had to cross the Atlantic as stowaways in a sweaty European frigate.

The Duke Spirit opens for Jane's Addiction Friday May 18, 8:30pm at The Fillmore Gleason. For more information log on here.