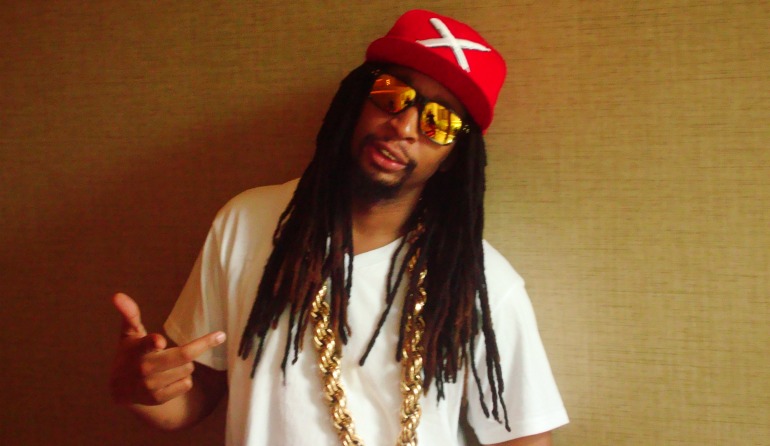 It's not every day that Niteside gets a call to come lunch with a cat as cool as Lil Jon; then again, it's not every day we're in the midst of something as cool -- and as crazy -- as Miami Music Week. But though MMW was the ostensible reason for the main man's visit, the lunch -- or we should say luncheon -- was put on and hosted by the good folks at Don Julio. That it was limited to a dozen of Miami's finest and all went down in a private back room of The Epic Hotel's incredibly delicious Zuma only made the fete all the more splendid.

Like always, Lil Jon will be in the thick of all the rad action this Music Week. Instead of doin' his thing with David Guetta, however, the multi-disciplined, multi-platinum player will be teaming with Steve Aoki on Day 3 of Ultra. According to LJ, that's "gonna be the highlight of [his] Music Week."

LJ also mentioned the two "just did mtvU's Woodies", and there wasn't a still soul in the house. Considering Aoki will also be bringing his Dim Mak posse into Dream's Highbar, there's a damn good chance they'll will be sounding off on Saturday too, though that of course would have to be quick and on the QT. Either way, it's a cinch both LJ and Aoki will be hanging tough at the all-day pool party. The hard part for dance fans will be nabbing a ticket.

Racket-making of course comprises only some of Lil Jon's multitudes, which also include being a de facto spokesman for Don Julio. Diageo's Elbert Goode says the idea came about after a few decision-makers heard LJ dug kicking back a shot or three when he was chilling with the ladies. Don Julio being one of the finest of its kind, it seemed only natural to have Jon kick back that brand. The rest, as they might say, is liquor history.

Goode says Diageo has also paired with Diddy (for Ciroc) and Pharrell (Qream), so they're no strangers to celebrity tie-ins. Here at Zuma though, it was all about Lil Jon on Don Juan. Alongside the Miami River, at the foot of a picture-perfect Miami skyline, that was more than anyone could ask for.