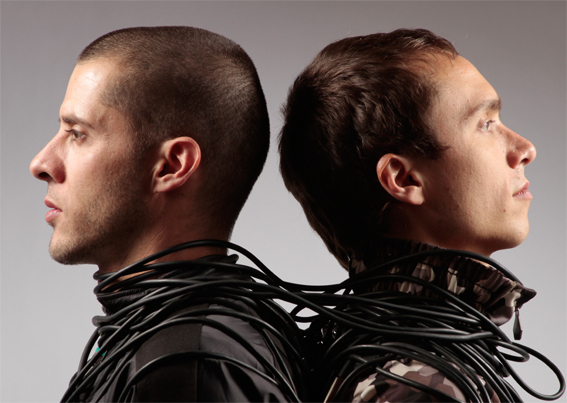 They are Guadalajara's most mesmerizing twosome -- keen, kinetic and compoundedly cool. They make the kinda racket that transcends language and makes the wild world at one with itself. They could be a cross between Kinky and Chromeo, had both been raised on a diet provided by Thievery Corporation. They are Los Impostors, and they're making their Miami debut at Bardot. Expect bloodspill.

Who (and what) the hell are Los Impostors? Los Impostors is a electronic-latinized duet made up of two multi-instrumentalists who play it live on stage. It's a dynamic show meant to entertain and make everybody dance through groove and good songs in English and Spanish.

Is it more tag team or brotherhood? A musical brotherhood. And an art collective in which many people collaborate. From graphic designers and VJs to music producers and DJs.

More fighters or lovers? More lovers, definetely. But that said, we fight everyday to achieve.

If the Impostors' sound were a color, what would it be? If Los Impostors were a color it would be some funky combination of red and yellow.

How about if that sound were a vision? If Los Impostors were a vision it would be a hi-tech, groovy one.

Will there be blood spilled at Bardot tonight? Yes! 100% blood guaranteed. The idea is to pump up Bardot at full energy and make the music-a-happen!

Los Impostors play Bardot April 18th @10pm. For more information log on here.