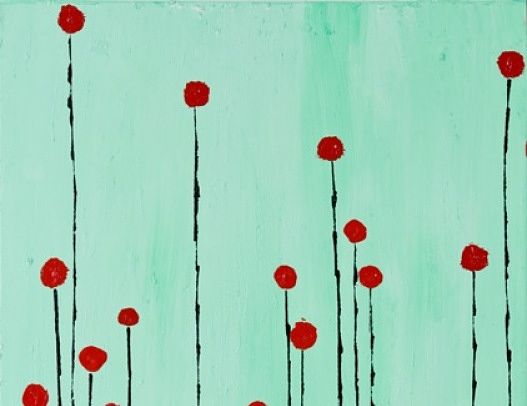 Looking to rock your world, wow your mind and support a good cause this second Saturday night? Well, look no further than Product/81, where Fordistas 10 will be bringing together the now sound of The Hongs, the wowful art of Kevin Murray, the tasty treats of Real Sorbet and the hosting prowess of Afrobeta's Cuci Amador for an extra special Artwalk event benefiting the great good folks behind Autism Speaks. Niteside asked Executive Director Lourdes Folgosa to remind us why.
What, in brief, is Autism Speaks? Autism Speaks is a non-profit organization dedicated to funding research into the causes, prevention, treatments and a cure for autism; increasing awareness of autism spectrum disorders; and advocating for the needs of individuals with autism and their families
How prevalent is the disorder (and how effective is treatment)? Autism is the fastest-growing serious developmental disability in the United States. The disorder now affects 1 in 88 children and 1 in 54 boys. This is a 78% increase in the last six years. More children will be diagnosed with autism this year than with AIDS, diabetes and cancer combined. Research funded by Autism Speaks has shown that autism can be reliably diagnosed as early as 18 months and that early diagnosis, intervention and treatment are essential to helping individuals with autism reach their full potential.
Does there appear to be some kind of cure on the horizon? Unfortunately, there is no known cure for autism. At Autism Speaks, we are committed to raising the funds necessary to take action and address this urgent health crisis. We are confident that working together, we'll find the missing pieces of the puzzle.
How'd you come to be Executive Director anyway? I was recruited to start the Miami Chapter four years ago, after a long career in business development for a major bank. My background facilitated me to grow the chapter, attract corporate donors and increase the awareness within the Miami community. This year, I was given the responsibility of developing the South Florida area and now I am responsible for the South Florida Chapter. The chapter has three walks and special events that raise over $1.7 million.
Was this a cause you've always championed? As I was coming on board, a family member was diagnosed with autism. I consider myself privileged to be part of the leading organization for autism in the nation. Autism Speaks has provided me a greater understanding of autism and its devastating effect on children and their families and how we can make a difference in their lives by providing them with the tools they need.
Tell us about this Saturday's Fordistas fundraiser. Who's behind it and what's it about? How is it different from other Autism Speaks efforts? Tonight targets the art community in Miami and our other events target a different segment. Our largest fundraising event is our Walk Now for Autism Speaks. The walks are our grassroots events where the community of autism, corporations, civic leaders, medical professionals, educators, and local celebrities come together to create awareness and help support families by providing a fun-filled day with activities and information.
Anything else you'd like to add before we go? Yes. Our upcoming event -- a Gala event -- Puzzle Pieces of our Community -- is going to be held on Saturday, Oct. 20 at the Ritz Carlton Coconut Grove Miami. This event recognizes outstanding individuals and corporations for their exemplary leadership and commitment to the autism community. For more information please call 786-235-1165.
Fordistas 10 Autism Speaks Benefit with Kevin Murray, Cuci Amador and The Hongs takes place Saturday September 8th 6-10pm at Product/81 Gallery. For more information log on here.