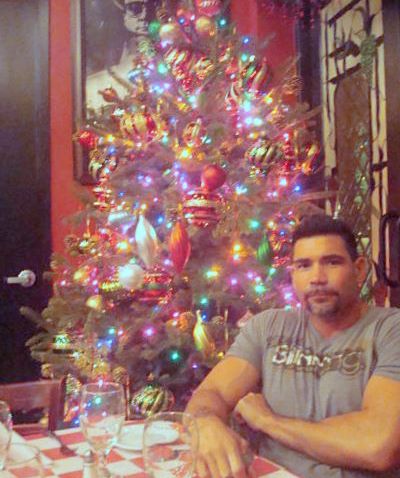 Trying to get home for the holidays but just can't swing it? Well, fret not. Because Randazzo's Little Italy will take you right where the hearth is, and you won't need plane, train or automobile to get there either. Okay, so you might need wheels (unless you live in the Gables, that is), but that's about all you'll need to have a home-cooked meal this holiday season. Niteside got with owner/chef Marc Randazzo, who put down his Golden Gloves and picked up a ladle a long, long time ago.

What's doin' at Randazzo's for the Holidays? The idea behind Randazzo's has always been a typical Italian-American Sunday family feast, and if you've ever been to a typical Italian-American Sunday family feast, you know it feels just like a holiday. So we're doin' what we always do -- it's a natural.

It really does all spring from the family, doesn't it? Yes, it does. My grandmother taught me the recipe for sauce, and I come in and make it fresh every morning.

Extended family too, no? You got it. My early trainer Georgie Benton, who also trained Evander Holyfield, Joe Frazier and scores of others, taught me the joy of cooking for a crowd. In our case it was the fight crowd -- agents, bookies, cut men, fighters, you name it. We'd take over the whole floor of a hotel and just feast.

Any others you care to cite? Before Georgie there was Tony Spilotro, the guy Joe Pesci's character is based on in Casino. He had a joint on Chicago's North Avenue called Hogie's Pub and I used hang out there all the time. I always thought it was cool seeing tough guys cook.

Have you plans to do even more with all this knowledge? Yeah, I wanna put out Randazzo's Dysfunctional Family Cookbook.

What does your family -- extended or otherwise -- think about that? I don't know if they're gonna like the title, but it's true. I've got a lotta characters in my family. We'll see what they say after the book comes out!

Randazzo's Little Italy is located at 385 Miracle Mile Coral Gables For more information call (305) 448-7002 orlog on here.