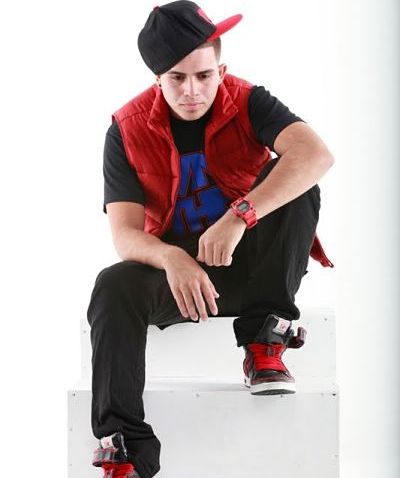 Last night on WVUM's Hip Hop Shop, three of Miami's wiliest young MCs battled it out for a Wild Card slot in the very last leg of Red Bull's EmSee showdown. Coming out on top was the aptly-named Vers, who knocked off two other finalists with a rapid-fire fierceness that belied his mere 17 years on the planet. Tonight the young gun, who's "Raw" freestyle mimicking of Lil Wayne, Drake, Eminem and Ludacris has picked up over a million views and been cited by no less than XXL, faces seven others MCs at 90 Degree, in front of host Bun B, judges M1, Royce Da 5'9" and Wrekonize, and DJ Entice. The winner heads up to the ATL to fight for the National Title.

How's it feel to get into Red Bull's EmSee Miami? It feels amazing! I'm truly blessed and honored to have this opportunity, to be here, in this room, with so much talent.

This something you've been gunnin' for? Battle rapping isn't my forte, but if it means earning respect in the game, I'm all for it.

Whatcha got planned for tonight's Battle? A lot of Pepto Bismol and Advil, haha j/k. Just staying focused is key.

Should other Miami MCs be worried? Yes, I already told the man in the mirror, I'm coming for him.

If you win tmw, it's on to the ATL --that just a(nother) stepping stone? Yes, and even if I don't win, it's still an amazing experience being here with so many talented artists.

Where will Vers go from there? Home to sleep cause I'm exhausted. J/k Going to the studio.

Red Bull EmSee takes place November 16 at 90 Degrees. For more information log on here.