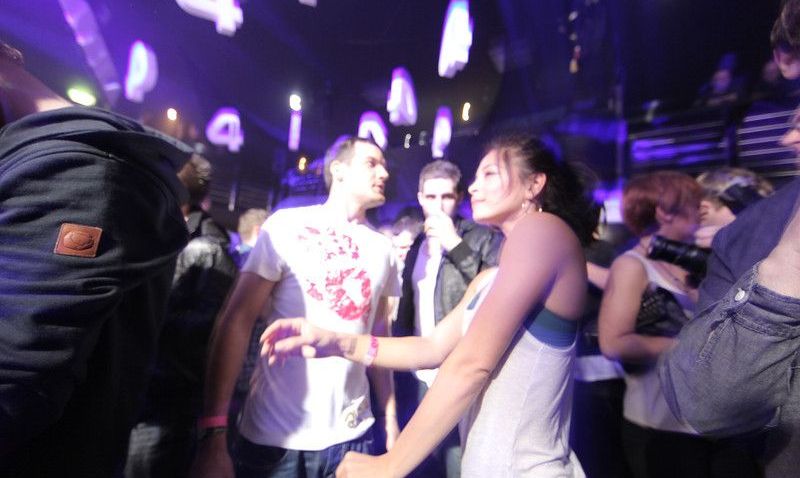 Okay, so it's actually across the street from Ultra, not at it. And the Ecstasy in question is a film, not a pill. Nevertheless, when dance-driven mobs come anywhere close to such a subject, some kinda craziness is bound to ensue. We speak of the U.S. premiere of Irvine Welsh's Ecstasy, which takes place tonight at a joint called MIA. Niteside got director Rob Heydon to give up the goods.

Of all the Irvine Welsh novels, why did you choose to film Ecstasy? Well, as a teen I had a great affinity for ecstasy -- it's part of history, part of my story, and, of course, part of the book. It's also part of the story of my partner, Paul McCafferty, whose brother was a Scottish gangster.

If you had to sum up the story in a single sentence, what would it be? A transformational love story --- from the love of ecstasy to the ecstasy of love.
How important was music to the movie? It's crucial. We have 51 tracks in the film. Some scenes were written with music in mind; others were edited to the music. It's almost as integral as another major character.

How'd you assemble such a stellar line-up? Since it's a low budget film, the artists pretty much had to donate their songs. So we had to call in a lotta favors from our DJ friends.

Was their one DJ who got the ball rolling? John Digweed, who has a cameo in the film. We shot him up in Edinburgh, where he's from; he liked the footage and agreed to give is the track "Forge" by Bedrock, which is him and Nick Muir. Once we told others that Digweed was in, they were in too.

Ecstasy screens Friday March 23, 6pm at MIA. You can watch the trailer here.