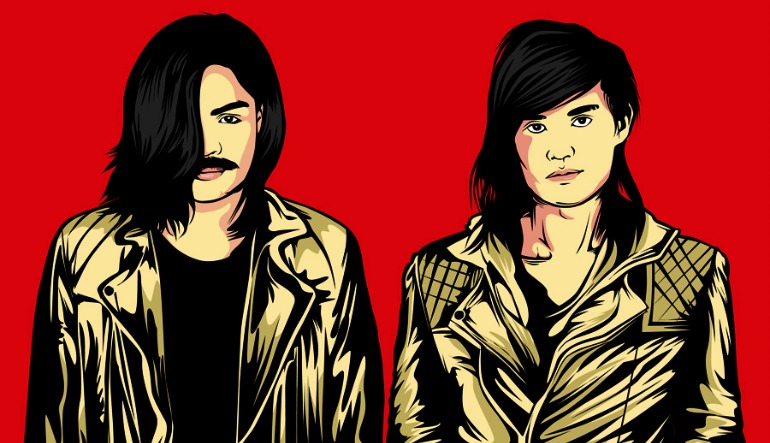 They've fire-started in over 50 cities on two continents, and left Dead Fame every dub step of the way. They've popped HypeMachine's Top 5 at least a half dozen times, and shown there's more than one right way to skin a Crystal Castles or a Chromeo. They are Chicago EDM madmen Midnight Conspiracy, and they are stroming into Miami for this weekend's massive Saturnalia. Niteside asked the lads to rev us up for Saturday's Awarehouse riot.

For those who don't yet know: Who (and what) is Midnight Conspiracy? Midnight Conspiracy is a mustache, a ninja and a big giant laser eye.

If you had to define your sound in a single sentence, what would it be? It's like melting faces in an opera house.

How does that translate when you play live? Crowd surfing and mosh pits.

So is it safe to say fans can expect all that and then some this Saturday night? I don't think it's really a choice.

Saturnalia featuring Midnight Conspiracy, Sonic C, organicArma, Transoverload and Tusk, plus DJs Spinnzinn, Axl, Fumes, Basti, Nymania and Dume. Second Saturday March 10, 11pm at Awarehouse 550 NW 29th Street. For more information log on here.