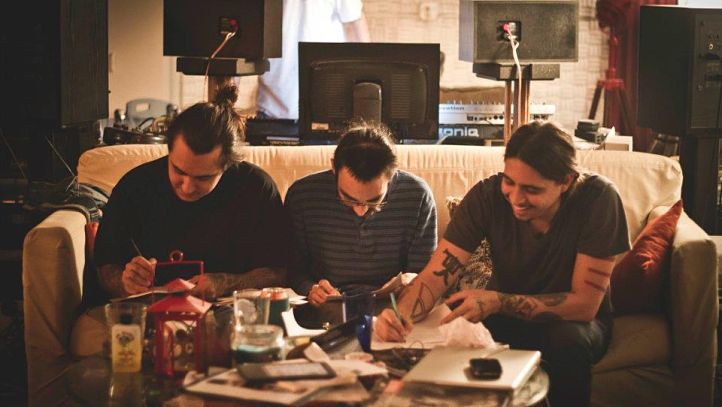 Anyone who's been out and about anywhere over the last three years has heard the quiet roar of Arboles Libres. From the place that once was Found to The Awarehouse, Churchill's to The Electric Pickle, there isn't a stage this tantalizing trio hasn't played -- thrice. This Friday the lads return to The Vagabond to celebrate the release of their LP Father. AL singer/guitarist Nacho gives Niteside some deets.

Who (and what) the hell is Arboles Libres? Arboles Libres is a band consisting of me, Juan Nacho Londono, Eddie Moreno and Anthony Genovese that's based on friendship and good times!!!

What's the story behind Father? Three years of hard work playing every venue and place we could and three dudes with the same Vision. This album shows the efforts and the love and respect for music.

This AL's first full on LP? Yes Father is our first LP

Can fans expect to hear the all that and then some this Friday? Yes, we're gonna play the CD at the release party; if you go to our website you can hear the album even earlier.

Why'd you decide to launch at Vagabond anyway? We like The Vagabond -- the vibe is always good, good sound, cool crew and Carmel spins good records.

Arboles Libres celebrates the release of Father Friday July 27 Midnight at The Vagabond. For more information log on here.