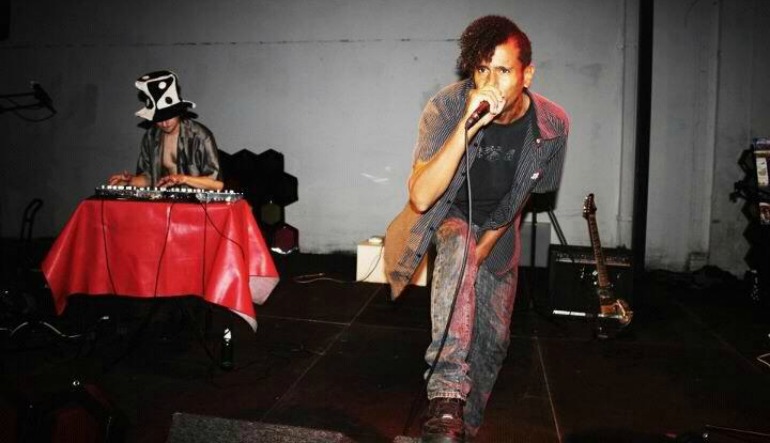 The name may have been making the scene for four years, but it was just in June that the name truly became what we know now. With six songs of sonic wonder recorded at Awarehouse and about to be released on Acustronic, and a prime-time spot this Second Saturday at Panther Coffee's Beats & Brew, that name's guaranteed to be on more lips than ever. It is OHME (pronouced ohm and meaning Operation Human Mind Expansion), and it is the tag the tag team of Damian Turner and Kenichi have chosen to wow the world.

What's up with the debut? We've actually just finished recording our first EP, Vertical Horizon. It's six songs of what we like to consider a conglomeration of different EDM styles mixed with rock and industrial.

Where'd you make this all happen? We recorded and mixed at Awarehouse. Transoverload's Makina did a wonderful job with the original tracking, organicArma's Dharma111 helped out tremendously on the arrangements, and a rotating cast of Awarehouse Irregulars combined to make the mix. Together they helped us keep our sound and be more communicative.

So I imagine we'll be hearing this on Second Saturday night? Yes, indeed. It won't be the first time we've played these songs, but it'll first time we've played these songs like this. All the tracks evolved tremendously in the recording and we can't wait to show our fans how far we've come, as well as to introduce even more people to our sound.

Who else is on the Art Walk bill? Mr. Feathers, DJ Mike Sike and Johan Ess will either be spinning or pulling off some other kinda craziness.

Will be your first Panther performance? It'll be our first proper Panther performance. Kenichi played solo back during Basel, but this time it'll be the full experience. The open space is awesome, and Art Walk's always a blast!

Indeed it is.

Beats and Brew takes place Second Saturday March 10 7pm-Midnight at Panther Coffee 2390 NW 2nd Ave Wynwood. For more information log on here.