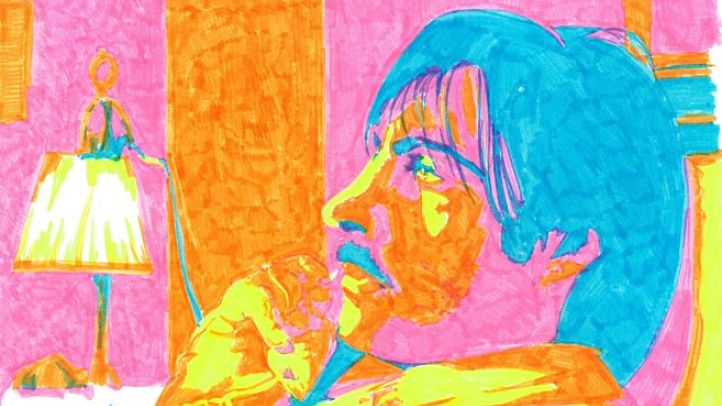 There are few directors folks get more obsessively devout about than Wes Anderson. Sites like The Rushmore Academy herald the man's every move, Stuff White People Like has a Top 10 of his movies, and Buzz Feed claims his cult following is "at its core ... as devoted as Apple fans." Now South Florida's Subculture is getting into the fray with By Way of Wes Anderson, a wall-to-wall, floor-to-ceiling transformation of The Green Room which features creatives of every description and promises to completely take your breath away. Niteside got the gang's own Phillip Roffman to give us a glimpse into the upcoming gathering.
For those who don't yet know, what (and who) exactly is Subculture? Subculture is a company that seeks out the best within communities, whether they're artists, vendors, musicians, or businesses. Katie Lewis is our Communications Director, Richard Vergez is our Art Director, Michael Zonenashvili is our Booking Agent, Summer Dunsmore spearheads our media branch Subvert, and I am CEO and "creative enthusiast" so to speak.
If you had but one sentence to sum up its mission, what would it be? Streamlined; no frills. The lowdown of Subculture is that we're a company which seeks out "significance" within a community.
What's the big idea behind By Way of Wes Anderson? Much like our past event Sincerely Yours, Marty McFly with The Classic Gateway Theatre, By Way of Wes Anderson is the calling out of an audience within pop culture and giving them the opportunity to find themselves under one roof, in this case The Green Room. Working with venue's Miguel Bravo, Subculture wanted to create a significant experience that allows an audience to see some of their favorite Wes Anderson films in an entirely new perspective ... a perspective created by a number of extremely talented artists, musicians, vendors, and business that we have always wanted to work with.
Who all will be sounding off to fit the occasion? For By Way of Wes Anderson, Subculture wanted to reach out to some bands beyond my personal friendships and begin to start new relationships. So Michael Zonenashvili, our newest addition, introduced us to the likes of Orlando's Levek and Saskatchewan. We'll also give the audience a chance to dance along with the postmodern beats of DJ Andie Sweetswirl and my favorite radio station: Jolt Radio. Great people.
Who'll be doing likewise with something visual? This event will feature the likes of Ian Santos, Todd Spence, Kyle Robert Willis, Keeli O'Brian, Brandy Rumiez, Cap Blackard, Lauraly Atria, and Erin O'dea. All these artists, which have been curated by Kristin Frenzel and Gina Bentivegna, who will show their own work as well, will construct a number of pieces of artwork around the many different films of Wes Anderson. We'll also again have Ian Witlen's commemorative photo booth, though this time we've added attractions from Digital Cypher Photography and Body Art By Keegan.
Are there other components to the event we need to know about? Yes! We are proud to announce that this will be our first event ever to be recorded thanks to Vinyl Militia and Mikey Ramirez of Radio-Active Records. We really look forward to the outcome of that recording! Also Kristin Frenzel came up with the idea to give the first 10 audience members that show up "Darjeeling Limited Suitcase Giveaway Boxes," which will be filled to the brim with artists' work, sponsor giveaways, and other treats. Kristin even went as far as to create a number of fantastic sets for audience members to experience during the event, including a Jaguar Shark sculpture and submarine from the film The Life Aquatic with Steve Zissou. And artist Kyle Robert Willis will be raffling off his three The Darjeeling Limited-inspired pieces!
Since By Way of Wes is 21 and older, we've paired up with Brew Urban Cafe in downtown Fort Lauderdale to show the film Rushmore this Friday, Sept. 21 at 7:00 p.m. so younger people can also get a taste of Subculture. Jolt Radio will DJ throughout the night and some By Way of Wes Anderson art will be shown. If that's not enough, we've also got Saskatchewan coming down to play Radio-Active Records at 7 p.m. Saturday, and that of course is all ages as well. Essentially, Subculture wanted everybody to be able to enjoy this event.
All in all, what should folks expect this Saturday night? At the end of the night, Subculture just wants folks to have a tremendous experience created by some of the most influential people we've had the opportunity to work with. We really cannot wait to see our audiences reactions to all the different elements of By Way of Wes Anderson.
By Way of Wes Anderson takes place Saturday, Sept. 22 at 10 p.m. at The Green Room. For more information log on here and here.