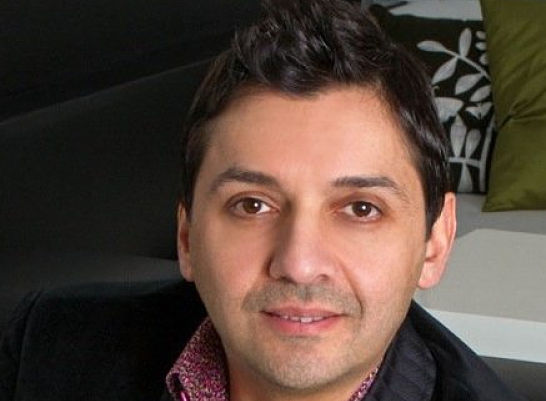 South Beach wouldn't be South Beach were it not for its lounge scene, and of the many keen, cool hotspots to make said scene something to swing about, few are as keenly cool as MOVA. Tucked away on a side street off heavily-trafficked Lincoln Road, MOVA's the kinda place you kinda need to know about to find, let alone get, which makes it pretty much perfect for those looking for some fun after the sun sets. To prove our point Niteside got owner Babak Movahedi to play the name game.
MOVA is not your everyday four-letter word and how many times a night are you asked what it means? It may not be a four letter word people are most familiar with, but it is one I definitely use everyday! The name is certainly unique and distinctive, and, yes, I'm asked all of the time what it means. I'd say that if I had a dollar for every time someone asked me what MOVA means I would be very happy!
Have you ever made up a story about its origin? Once people meet me, they kinda put two and two together... I have a pretty unique last name in Miami, and I like that! What's interesting about MOVA though is that the name by itself does stand for something that we think is special and speaks to our brand of being an open and inclusive\ environment for everyone. If you look at our logo and the name M O V A, let's take each letter at a time. The "A" is basically the symbol "∧" and equates to the historic symbol for male. The "V" equates to the historic symbol for female. The "M" is the combination of both the female and male symbols, and the "O" equates to all of us together. That is what MOVA is all about = all of us having fun in an inclusive environment.
That said, ever thought of lopping off the last half of your name and making it easier on people? Babak Movahedi is a pretty unique name, and I like the fact that it stands out. Anyone who knows me can tell you, I am a pretty unique person, so the name absolutely fits. My first name is easy to remember and most people use my first name. I like the fact that some people do ask me about my last name, as it is conversation starter and its derivation is from Persia. Anyway, I don't think my parents would be too happy if I changed my last name, and who uses last names today anyway?
How about simply changing your name to MOVA and eliminating the question altogether? Maybe you are right and I should follow Madonna's lead and just go by one name, and MOVA is not a bad idea! Mmmmmm…… sounds like an interesting idea. Thanks for the suggestion and I'll explore it with my marketing team. LOL
Besides the name game, what other forms of play are popular at your place? MOVA is always a great place to enjoy a high-end environment with friends, meet new friends, and enjoy hand-crafted drinks. We love our ambiance and each member of our staff is a true mixologist. We DO LOVE TO PLAY every night of the week with unique themed nights that complement our great DJs.
Do the games change as the night deepens and darkens? Each night definitely transpires into something fun and different all of the time, often depending on what type of crowd is there. MOVA attracts a lot of people from all over the USA and the world and each person brings with them their own wonderful vibe. College Wednesdays for instance always has some cool games going such as Flip Cup and Beer Pong and other nights evolve into exciting fashion shows, drag shows, and personalities and acts come to MOVA for an evening of fun and special events all of the time. We are always sponsoring unique events that change the game each night with local folks so check out our Facebook page at MOVA Miami Lounge page to see what catches your eye!
Play has always begun at sunset though, right? MOVA is open every day from 3pm until 3am – seven days a week/365 days a year – and we love our Happy Hour, which goes from 3pm until 9pm every day. The more naughty fun might happen after sunset but Happy Hour is great for people to catch up in a beautiful setting and with half priced drinks!
Word is there's now also a food component – care to explain? Yes, we now have food and we launched it as part of our Daily Happy Hour. The food we offer is a "Lite Bite" menu, which complements our hand blended specialty martinis and cocktails. Each food item is prepared fresh upon order – with only fresh ingredients!
Should we expect food to be added to the games MOVA people play too? MOVA is constantly evolving, and at the end of the day we always want to have a good time. It's no fun playing alone, so when it comes to our food, it is always about playing with another person or two. Between the cocktails and the food, who knows where you'll end up at the end of the night!
MOVA is located at 1625 Michigan Ave South Beach. For more information log on here.