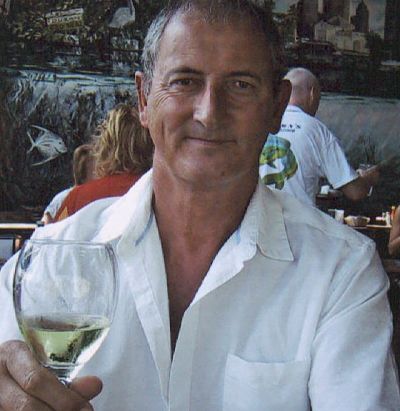 Early birds really do get the worm - or in this case, the grape. For proof you need look no further than Patrick Alexander's Wine Appreciation Course, which sold out in a matter of minutes and left a lotta eager people outta the action. Since the series commences at Books and Books this very evening, Niteside decided to see what the hot fuss was about. Plus we wanted to ask the uber wine buff if there will be more courses for those who missed out.

Would you please tell us a bit about the Books & Books Summer Wine Appreciation course? It's a 12-hour course, spread over six weeks, taking place at the Gables branch of Books and Books, and it's designed for people who enjoy wine but do not know much about it. The U.S. has now surpassed France as the world's biggest wine consumer and there is tremendous interest among Americans in learning more about where it comes from, how it is made and how to get more pleasure from each glass. We sample four different bottles in each class and we examine many different grape varieties as well as wine regions from all over the world, comparing for example Sauvignon Blanc from the Loire Valley with a Sauvignon Blanc from New Zealand.

Since this sold-out the minute it was announced, do you have plans to do a second series? Absolutely! And a third and a forth! The fact that the course was sold-out within 24 hours merely confirmed what [Books and Books owner] Mitchell Kaplan and I have long suspected -- there is a tremendous interest in wine in this country and a growing demand for information. We are hoping that this will become another Books & Books tradition.

How might those who missed out on the first get signed up for subsequent courses? Just contact Cristina at Books and Books (Cristina@booksandbooks.com). Cristina is the person who put this whole program together. It's her baby. Cristina shares my love of wine and she wants this program to become a regular, on-going Monday evening event. Another great thing is that with Chef Allen's café at Books and Books -- this provides the perfect opportunity for food and wine pairings. Chef Allen is very excited about the program and will be preparing a special wine pairing meal to follow the final class in July.

What made you decide to do this at Books & Books anyway? I bought my house in Coral Gables 25 years ago, simply because it was in walking distance of Books & Books. Books & Books is the cultural heart of South Florida, it's where civilization is celebrated. In my course I show how the development of civilization is tied to the development of wine -- so Books & Books is the natural place to offer a wine appreciation course. Anyway, it's such a lovely setting, surrounded by books, with that beautiful courtyard -- and chef Allen's café if you're feeling hungry after the class.

Don't you also conduct similar courses at the University of Miami? Yes. That's how this event originally evolved. Mitchell and Cristina heard nice things about the course I offer through UM's Osher Lifelong Learning Institute and asked if I would like offer the same program at the Gables store. The program I've offered through UM has been very well received and many of the students have since become good friends. The original class was sponsored by Happy Wine on 8th Street and that is where I purchase all the wines for the course. As a result, many of my students have become regulars at Happy Wine and that's where we all meet-up to share a bottle with some tapas.

You're not just a wine guy though, are you? No. I'm also very fond of German beer. My other big passion is 19th century French literature and I've written a couple books about Proust, including Marcel Proust's Search for Lost Time: A Reader's Guide to The Remembrance of Things Past (Vintage $15.95). I'm also currently working with a California painter and Overlook Press on an illustrated version of In Search of Lost Time written entirely in Tweets. Unfortunately Proust preferred beer and opiates to wine, so those are two passions I've been unable to combine.