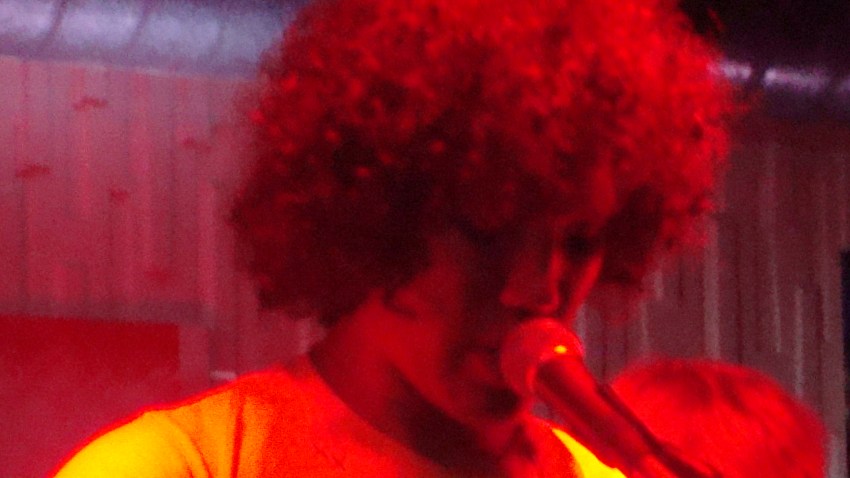 You'd have to have spent the last year under a desert island rock not to have heard the song "I'm Not Gonna Teach Your Boyfriend How to Dance with You." It's an infectious track -- keen too. And it made Black Kids a band the whole wild world could dance to -- and did. Two-plus years and some 200 shows later, the Jacksonville-born quintet is preparing to retake the world's dancefloors, but not before embarking on a quick seven-date Florida Tour in order to test drive their new tracks. Niteside caught up with Black Kids singer Reggie Youngblood before their Vagabond staging and got him to pop off.

Is this your first time playing Miami? Actually it's our second. The first time we played Circa 28 [now the Electric Pickle]. Lolo was the promoter then too, and we had a blast!

Did you have a chance to hang out while you were here? Sadly, no. But since we're playing Respectable's up in West Palm tomorrow night we might have a chance this time.

You rarely play Florida, despite the fact you're from Jacksonville. Any plans on making this tour a habit? I would love to. North Florida is kinda like Georgia, so it's nice to go places and really feel like we're in Florida.

What's goin' on in Jax anyway -- is there any kinda scene? There is. There's a tight-knit group of kids. I've fallen outta the loop a little since we've basically been on the road for the last two years. But it seems like there's always a new crop popping up. And the one club we're involved with -- TSI -- is still very supportive.

Speaking of the road, of all the places you played what crowd would you say was the wildest? Probably the crowd we spent the most time with -- the UK. We did really well everywhere over there. And Manchester definitely lives up to its reputation.

Who's "Hurricane Jane" and does she have a crush on Robert Smith? She's basically an amalgam of all the crazy girls I've been in love with over the years and yes, she definitely would be a fan of The Cure.

What are you listening to these days anyway? The last big album for me was Beach House's "Teen Dream."

Are the boyfriends of all the girls you know really that bad on the dancefloor? Typically they would be. That's how I slide in there (laughs).

How tough to you gotta be to dance dance dance? I don't think you have to be that tough really; I think you've gotta be pretty shameless though.

Can you give us any concrete details of what's coming up for Black Kids? The only concrete thing for us is that we're really focused on making a very solid second album.