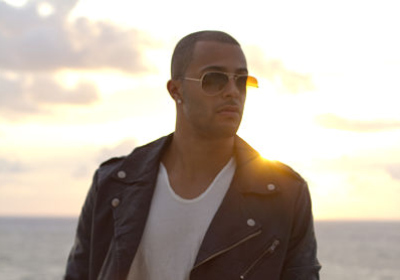 Miami might be best known for a brand of booty and Bass music suitable for the Bang Brothers. But now Elijah King and his lean R&B sound is breaking around town. The music is as sultry as hot summer nights on South Beach and it doesn't need a Triple X to get you going. Catch the cat Saturday night at LUX.

You just released a brand new single -- wanna tell us about it? My new hit single is entitled "Never See You Again," and it features Gyptian. It was produced by Lou Diaz, formerly known from the production team, Diaz Brothers, and it was cut in English, Spanish, and Spanglish. There soon will possibly be a dance version and a surprise special feature on the Spanish version too.

The song has already been picked up by radio, right? Yes, it has been launched locally on Power 96 and has begun to make its way to La Kalle and Y100. We'll be launching this single slash project nationwide, and soon after worldwide.

Didn't a few of those stations show you some serious love on your last single, too? My single "Cry No More" received a great deal of love and support on radio stations all over the nation last year -- over 3000 spins worth in fact! And I was humbled and honored.
Who produced that track anyway? It was produced by Beta Control, out of California.

Surely that was some boost to your career, no? It was a boost for my career but also a disappointment. Once we reached those heights, we (as in VIP MUSIC, management and me) dropped the ball. We never marketed the record, never got PR, never even shot a video. We were all fresh in the game, so we were still learning. Other than radio, we didn't know what to do, so as a result the record eventually lost its momentum, no one ever saw my face as an artist, and the project died out. There was nothing for people to relate to. That was devastating for me. People told me I'd never get a second chance. But I'm a fighter and I have big dreams, so we all picked up the pieces, cleaned house, and now we're back at it again, proving that what was said to be impossible is possible.

Follow us on Twitter at NitesideMIA.