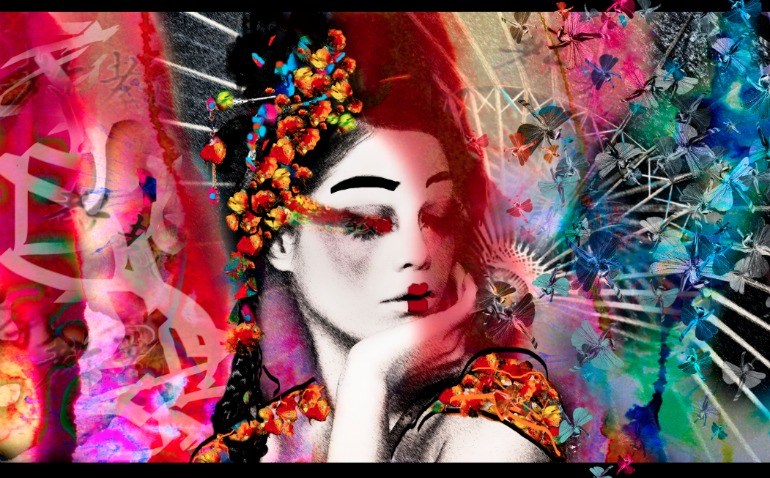 This Second Saturday, while you're careening from artwork to cocktail, you might wanna step into the hot spot known as Product/81. Why? Because the creative lab not only has on tap works from 12 of Miami's keenest artists, each and every one of those works (and their printed offspring) will be available at a very reasonable price. And get this: a full 100% of the proceeds will go to the Japanese Red Cross. The effort (and the event) is called Rebuilding Japan -- One Year Later, and it's just the latest instance of pure benevolence to come from the great good folks at Product/81. Niteside got co-chiefs Joel Fernandez and Alex Fernandez-Casais to fill us in.

What's on tap for this Second Saturday? We're hosting an event for the anniversary of the Great East Japan Earthquake and tsunami called Rebuilding Japan -- One Year Later. It will feature 12 local artists who've generously donated original works of art to be sold as posters, prints and stickers, with 100% of the proceeds benefitting the Japanese Red Cross. We'll also have a custom Mini Tuna Wakame Burger from the Purple People Eatery food truck, music by Ess & Emm, and of course, beer and sake the whole night.

Who are the dozen artists? They're an amazing group of people who are passionate about the cause: Dianaya, Marcello Ibañez, Yuki Tanaka, superyummie, Andrew Antonaccio, Guillermo Memo Arias, Wild + Bear, Agnieszka Nowinska, Brian Butler, David Tamargo, and Lindsay Scoggins.

How'd Product/81 come to be involved in this cause anyway? Everyone at Product/81 has very deep and personal ties to Japan. The birth of our company was very much rooted in Japan, we've lived there, and still have many friends there still dealing with the challenges of the disaster

We take it this won't be the last cause either? Correct, we believe in using our space and communication efforts to create a platform of opportunity for emerging artists with compelling stories. In April, we'll feature the work of Viviana Molinares, who recently has been battling breast cancer and sales will go toward treatment. She's excited to showcase her first solo exhibition entitled "Locked Out" as she becomes the latest member of a project we call the Fordistas Movement
Rebuilding Japan -- One Year Later takes place Saturday March 10, 6-10pm at Product/81 2311 NW 2nd Ave Wynwood. For more information log on here.