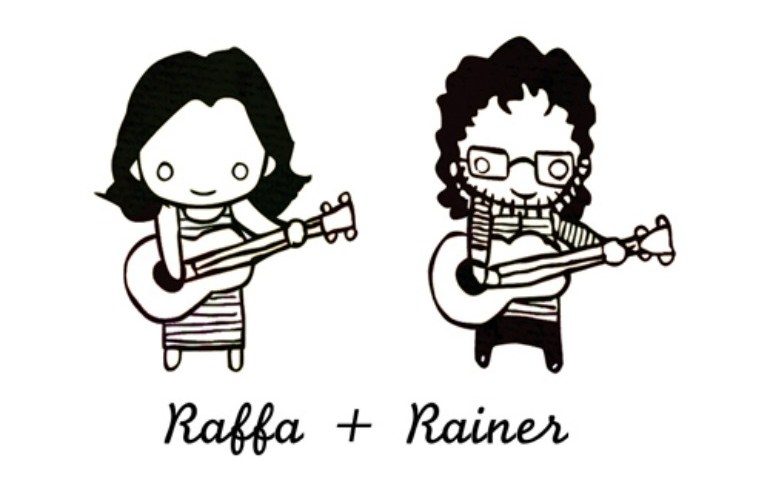 It's one thing to hear from a hotspot; it's another to hear from a gang with a rep for making spots hot. Combine the two and, well, you get unmitigated heat. Such is the case behind Supermarket Creative's announcing of Wood Tavern's new Happy Hour, which kicks of Wednesday February 1st and will feature Miami's liveliest each weekend. This Friday it's Raffa & Rainer. Read on...

How'd the Wood show come about? We were contacted by Supermarket Creative who has booked us for some pretty sweet events before.

Will fans see a more stripped down R&R or what? We've been playing with a drummer and keys lately, so yeah, Wood will just be a nice lil' trio with the two of us and Dion Kerr on Bass.

Any plans on making this a regular date? Not at the moment but we'd be happy to come back as much as we can.

Speaking of which, where is R&R regularly playing these days? There is no sense of consistency in our lives lately. For a while we were playing a bunch at The Vagabond and we'll definitely be back there soon but we're all over the place. Every week or so somewhere else.

Isn't there also some kinda big Key Biscayne one-off coming up? Yes, the Virginia Key Grassroots Festival. We play Thurs, Feb 9th 8:45-9:45. When we first got asked to play it, I thought that it would be some small homegrown event. It turns out that its a full-on four-day fest with camping and a really eclectic line-up with some bigger names like Chaka Kahn and Fishbone (weird right?!) and lots of fun local bands. Some that don't play around town too often like Soulflower and The Lee Boys. I'm most excited to see a band called Rubblebucket whose music I was recently introduced to.

Where else might fans expect to catch R&R in the coming months or so? We'll be shooting our first and second music videos both in the next couple months. There's also a potential U.S. tour, if we don't kill each other in the planning phase.

Anything else we need to know before you go-go? Anyone can find out when the shows are by following us on Twitter, Facebook or directly at our site.
Wood Tavern is located at 2531 NW 2nd Ave Wynwood.