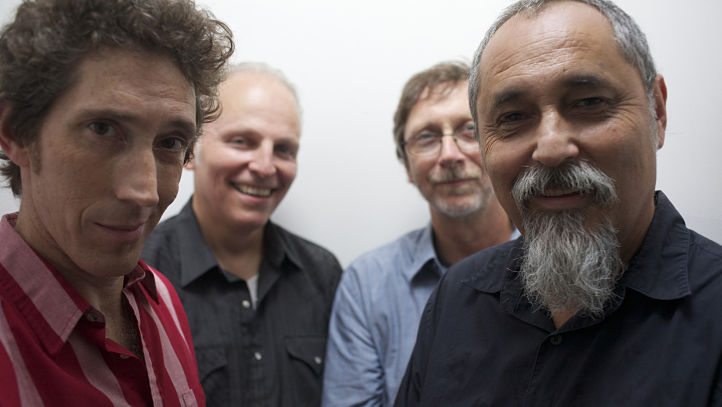 Miami is not just a polyglot town; it's also the place where iguanas literally fall from trees. So it only makes a kinda perfect sense that a certain Big Easy band would swing this city as if it were their very own home. We speak of The Iguanas, that gaggle of multi-genre racket-makers whose name may be synonymous with New Orleans, but whose sound rocks our town with equal aplomb. This weekend The Iguanas take to The Stage for Soul Fest; Niteside predicts they leave that hallowed house without a proverbial roof.

If The Iguanas were a color what would it be? Clear with a tinge of brown.

When (and where) was the last time that color could be seen in Miami? When Sofia Vergara was spotted on South Beach wearing what looked to be a clear bikini.

Why so long between showings? Because there is no ferry from New Orleans to Miami.

Do you see some affinity between Miami and New Orleans? Both are great northern Caribbean cities. Good food and music.

Does that mean your taking to The Stage will be sorta like coming to a long-lost home? It will be like we never left.

The Iguanas play The Stage's 2nd Annual Soul Fest Saturday, July 21. For more information log on here.