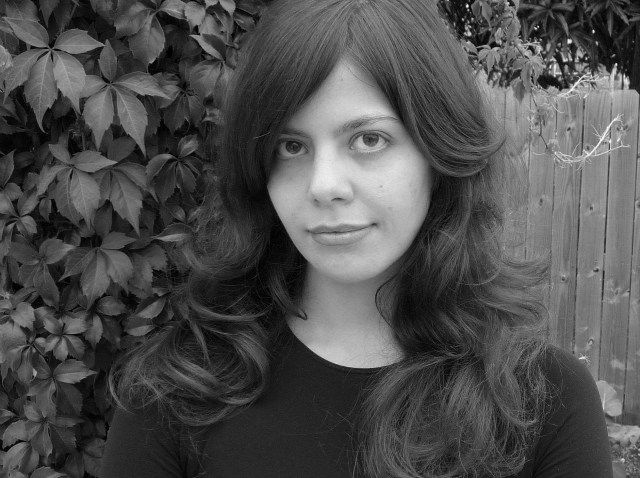 Wanna get the inside scoop on everything from Structuralism to Deconstructionism? Well, grab your boots and your Barthes and your Derrida and head on over to MOCA this Wednesday for Assistant Curator Ruba Katrib's Art Boot Camp and get yourself schooled.

What's Art Boot Camp and why should we enlist? Contemporary Art Boot Camp is one of the Museum of Contemporary Art's Wednesday night MOCA by Moonlight programs. It's is a great way for the art curious to gain knowledge about many key concepts, figures and terms that are significant to contemporary art. For those who are already familiar, the series provides a refresher as well as a more in-depth view of art history and related developments. The idea is to cover a lot of information in a short amount of time while maintaining clarity and fun.

This Wednesday you're launching a whole new regimen. Wanna fill us in? A new chapter of Boot Camp is called "Why Theory Now?" The first session on Wednesday at 7 p.m. will cover developments in critical thinking from Structuralism to Deconstruction. Critical theory is very important to understand since it has such a strong relationship to art made in the 20th and 21st centuries. Since the 1980s and 1990s, theory has been increasingly on the curriculum of most art schools, so artists and others are often thinking about it. The point of this lecture is to create some familiarity with key concepts but also to discuss why and how theory and art are so connected today.

Round 2 is in November, correct? On Nov. 3 at 7 p.m. I will dive into the second half of "Why Theory Now?" This session will cover Post-Modernism to Post-Colonialism as well as other current debates within theory. Of course, you can attend either lecture, but I think if you attend both you will really be able to cover a lot of ground and gain proficiency.

What can enlistees expect to gain from each Boot Camp? You will acquire an understanding of significant terms, concepts, moments and figures in critical theory over the past century. I am trying to cover the basics as they pertain to art discourse, but I am also spending a little bit more time on the ideas that I think relate most to compelling art made today.

How do you select the periods for discussion anyway? For particular reasons in contemporary art, there is a tendency to talk about the key schools of thought that I will cover. If you were to take a general philosophy course there would most likely be additional periods and concepts discussed. It is really the relationship to contemporary art that determines what I will focus on in the Boot Camp.

Word is you're somewhat of an authority on the various 20th Century schools of art -- is there any one particular period that you find most striking? I have to say that the entirety of art made in the 20th Century is so intertwined and interdependent that it is very difficult for me to pull out a particular decade or grouping of artists. I really am interested in the relationships and influence between artists working at any time.

While we've got you, are there any other pending MOCA events we should know about? Definitely check out Replica, which is a collaborative performance piece by Daniel Arsham, Jonah Bokaer and Judith Sanchez Ruiz on Nov. 13.

What about for Basel 2010? During Art Basel, Bonnie Clearwater (MOCA Director and Chief Curator) is curating two great exhibitions -- one is of Jonathan Meese's sculptural works and the other is Bruce Weber: Haiti/ Little Haiti, featuring Weber's photographs of Miami's Haitian community from 2003 to 2010. They're both part of MOCA's Knight Exhibition Series.

When you're not at MOCA, where in town do you most dig hanging out? For the most part, I am working, traveling, going to art events and visiting artists' studios. For recreation, I like to eat, drink too much coffee and read a book at Buena Vista Deli because it is quiet and delicious. And I will sometimes grab a drink at Bar because it is one of the few real bars in the area -- no frills, decently priced drinks, and not-so-invasive music.

What else is coming up for Ruba Katrib? I am working on an exhibition that will open in March. It's called Open Process and features four Miami artists: Jessica Laurel Arias, Autumn Casey, Domingo Castillo and Tatiana Vahan. They are basically doing a residency at MOCA to research new projects that they will develop for the exhibition. It's very exciting and refreshing to work so closely with a group of local young artists.