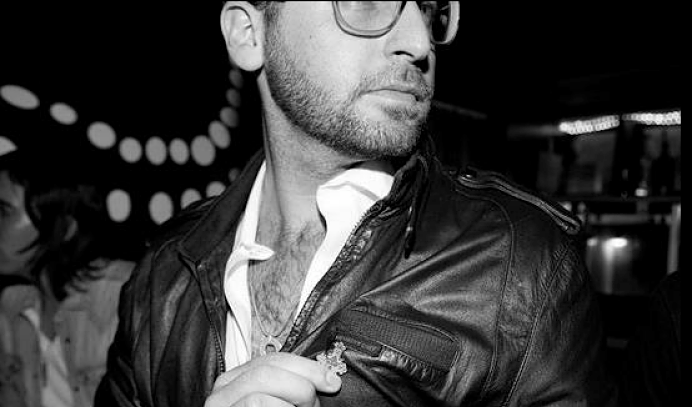 Summer in the City takes on a whole new meaning in a hot town like Miami. It's not so much the heat (though there is that), or the humidity (though Zeus knows there is that too); it's more the inner crazy which comes outta everyone who hasn't fled for saner climes. It's a crazy that generally only comes out at night, and it is terrific. That's undoubtedly why Overthrow and Poplife are teaming for a steamy summer psycho-swing at Grand Central which includes the likes of Drop the Lime and Flosstradamus. Overthrow Co-Kingpin Sam Baum helps us lose our minds.

What's the big idea behind Saturday night's Overthrowdown? Every summer Overthrow teams up with our downtown brethren Poplife to bring in some of the coolest, rowdiest DJs and acts we can think of, have our friends at Jose Cuervo fuel the whole thing with tequila, and throw the wildest party of the wettest season.

How long has Overthrow and Poplife been teaming up? Like all great relationships, we've been best friends and bitterest rivals, but it's all for the sake of pushing the envelope for great events. We started Dirty Hairy Wednesdays at LIV together and have been teaming up sporadically at Grand Central whenever we both feel downtown needs a strong shot of crazy juice.

Why Drop The Lime and Flosstradamus? These two production entities are both guys who transcended the movements they originally were associated with and continue to push their sound to even more unique and high energy tunes. Flosstradamus with their Post-Apocalyptic Traphouse and Drop The Lime with his Brooklyn Bass and Electro-Rockabilly. Even those genre's names sound next level!

Have you worked with either before? I've been working with these guys since I was music director at Heathrow, before Overthrow even existed, and it's been great to see everyone evolve and grow and still be able to come together and have so much fun.

What made you add SpaceGhostPurpp to the bill? SpaceGhostPurpp is doing real big things right now, and is performing as part of the incredible Miami hip-hop ensemble put together by gonzo rap duo O'Grime. They'll also have Overthrow collaborator JNics and Metro Zu's Mr. B, all of whom are starting to pop up on national tastemaker radars like Vice, The Fader, and other top blogs.

Is there an equally sound motive to the onslaught of slated spinners? If there are any DJs in the city that can hang with our special guests, Damaged Goods, Troy Kurtz and Mike Deuce are those DJs. Damaged Goods and Troy Kurtz collaborated on a special mix just for the occasion and it definitely begins the countdown to launch (http://soundcloud.com/damagedgoods/drop-the-lime-n-flosstradamus)

How hot do really you expect it to be this Saturday night? If we could harness the heat of this party we could power a city in a developing nation. Someone should really call FPL.

So, those wearing less will enjoy themselves all the more? That's my new favorite version of "less is more".

Overthrow and Poplife present Drop the Lime, Flosstradamus, O'Grime and others Saturday June 23, 10pm at Grand Centra. For more information log on here.