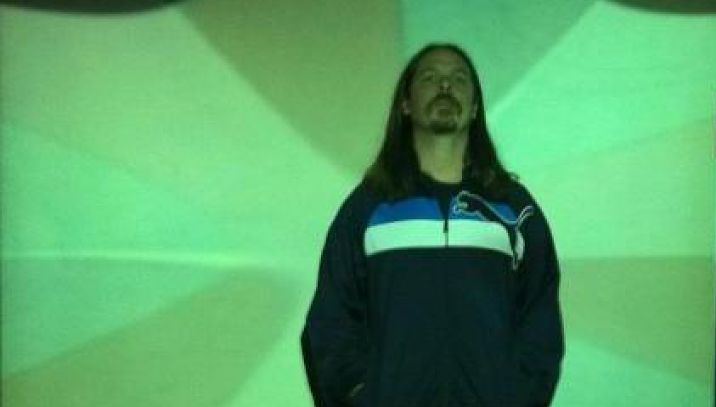 He shoots, he cuts, he sculpts, he projects, and he displays, sometimes together; other times in tandem. He adds vivid sight to some of the brightest sounds this town has to offer, and he's done so for a decade. He can be found boothed up in a hotspot and behind the scene of the next big thing. He is Jason Boogie aka VJ AV8 and this weekend you can catch his magic at Bardot (backing The Hongs) and The Stage (with Krisp for Beached Miami's 2nd Bday Bash).
If you had to sum up yourself in a single sentence, what would it be? I'm a visual artist who sees the musicology in things, and I use technology to bring out the best in both sound and vision.
Is there a particular method to your radness? Not really. I'll scour archives, shoot on a dime, cut quick or cut slow, tint, project -- whatever it takes to make a spectacle.
Who are some of the artists you get visual with? Currently I'm resident VJ for Krisp, Bardot, Nightdrive Miami, and the Oh, Really? series at MAPS. Over the last decade though, I've easily worked with 300-400 artists, from Amtrac to Dead Prez.
What made you go toward the visual in the first place? Miami's such a musical town, I wanted to ensure the visual received its due too. Originally Laura (of Miami) and I would spin together (that's where I got the VJ AV8), and adding sights to sound was a rarity. Now there's a new crop of visual artists doing complete and seamless integration between art and science.
Now that we know the origin of VJ AV8, care to tell us where you got the name Boogie? (Laughs) Actually a good friend of mine gave me that name way back in the day during my breakdancing phase. Believe it or not I'm still a pretty good dancer.
Jason Boogie aka VJ AV8 can be seen Friday October 5th at Bardot (backing The Hongs) and Saturday October 6th at The Stage (with Krisp for Beached Miami's 2nd Bday Bash).