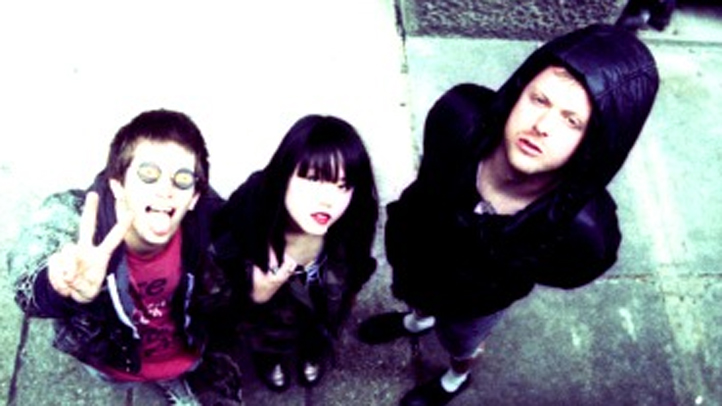 They've got the madding crowd chattering, the insomniacs gnashing, and the cool kids feeling the floss. They are fanged, they are filled and they will chew you down. They are Teeth, a UK three-piece that with more kicks than crowns. And tonight they will bring Vagabond down.
How clean are Teeth? Does a jacuzzi count as a bath?
So, do dentists dig you? We're more popular with proctologists.
More importantly perhaps, do you dig dentists? We just signed our first endorsement deal with Skittles. My dentist is on 24 hour stand-by.
Have you ever had a tooth or two knocked out? Nope. Although one day I want all of mine replaced with implants with built in bone conduction speakers.
Have you ever knocked out someone else's teeth? Ximon once actually knocked someone's tooth out at a show -- with only a look.
If Teeth were a metaphor, would they be a kick in the chops or a bite outta hide? It would be a kiss on the ass after a long massage.
Will all that apply at Vagabond tonight? Hopefully.
Anything else we need to know before we go-go? Bite me.