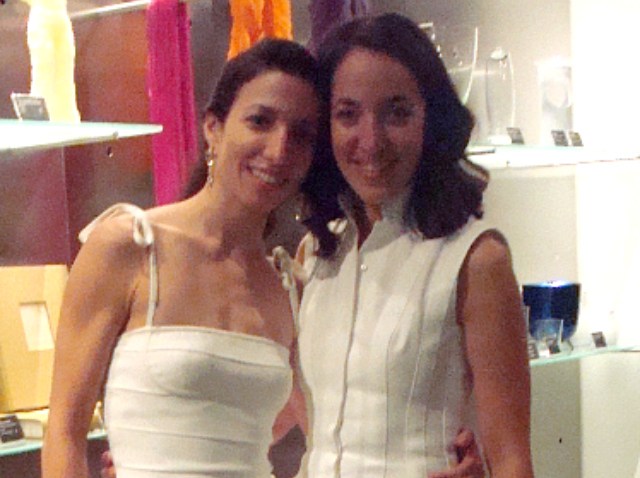 Last night's "Evening with Pamela Golbin" at The Wolf was something of an occasion all right. Then again, the chief curator of the Fashion and Textiles Museum at the Louvre's gracious and matter-of-fact chat about exhibiting the likes of Valentino and Balenciaga allowed us to bear witness to the creation of some of the most momentous occasions imaginable. And when Golbin gave sway to the integral and largely overlooked French fashion icon Madeleine Vionnet, she showed how such occasions can become a given part of a charmed life.

Your Madeleine Vionnet retrospective was the talk of Paris and the accompanying book you did with Rizzoli is absolutely exquisite. Still, I've gotta ask, Why Vionnet? She's the most iconic fashion designer, and there'd never been a major retrospective of her work so it was a done deal.

You mean as important as she was to the whole history of fashion there had never been a retrospective prior to this? Never as large, no. This was the first time ever her work has been exhibited on such a scale.

Could part of that be because she wasn't as much a self-promoter as her contemporary -- and what you called her "arch-nemesis" -- Chanel? Yes, definitely. Also she closed her house in 1939 and she was sole owner, so there weren't proprietors later that wanted to continue the brand. And after the Second World War there was a whole new generation of designers so she just kind of fell by the wayside.

Pardon my naiveté, but what wouldn't be possible without her infamous bias cut? Nothing. It's the basis of every garment made today. Before Vionnet, only two parts of a dress had ever been cut on the bias -- under the arms and the corset area. The reason for that is you have to use more fabric, so it's more expensive. And at the time she was doing that it was considered wasteful.

What about that four-piece dress you mentioned in your chat? That's the handkerchief dress. It's just four squares cut on the bias and it's the template for the modern dress.

And is that the design architects find so difficult to duplicate? You can't do it. Vionnet only worked in three dimensions -- she didn't work in flat. Up until then people worked in patterns that had a front and a back. And she said, 'People don't have seems on the sides, you have to do it flawless,' and that was what her whole thing was about.

You live in Paris, of course, but you spent some of your more formative years in Miami and you still visit frequently. Would you say there's a Miami fashion scene? I would say there's an attitude, which is fabulous. It's all about the body, showcasing the body, be it for men or for women. There's an attitude that you don't find in other places because of the great mixture -- the Latins, the Caribbeans, the North, the South. It's a very international community and it's a wonderful mix.