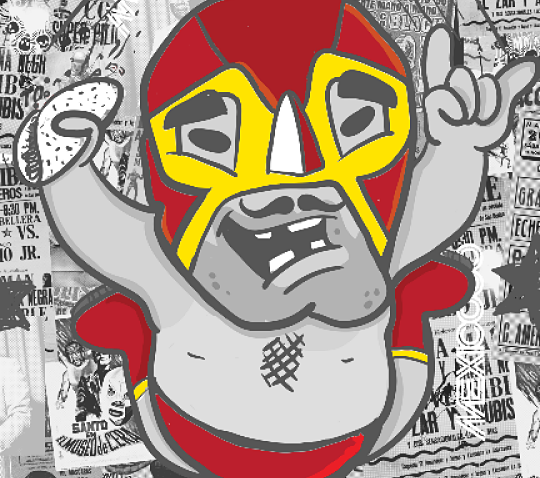 Anyone who's been in Wynwood lately may have noticed there's a new slinky character lurking about and he's got more on his mind than art. In fact, rumor has it he's actually a former luchador on the lam from Mexican authorities. Since that little tidbit can't (and won't) be confirmed, we'll go with what can (and will): the masked madman known as Pancho Taco has chosen Cinco de Mayo to take up residence at that Tavern known as Wood.

Just who the hell is Pancho Taco? I am a LEGEND, man, you don't know who I am???

Do you still wear the mask that made you infamous? I do when I am at home and dance in my underwear.

Is it true the Mexican authorities are still after you? Shhhh...

Think you can keep them at bay while you're in the MIA? No one knows where I am, heck, I don't know where I am. What day is it today??

Should we be at all concerned? Of course! One bite of my tacos and you are hooked! Worse than crack man.

How'd you get hooked up with Wood Tavern anyway? They don't know I am there either -- don't you dare tell them!

Will Wood-ites be able to grab a Pancho Taco anytime they'd like? If Wood is open then my tacos are cooking

What other kinds of specials come coincident with your coming? Mondays will be Mad Margaritas Mondays and Tuesdays will be Taco & Tequila Tuesdays. So there!

Pancho Taco sneaks into Wood Tavern on/for Cinco de Mayo. For more information log on here.