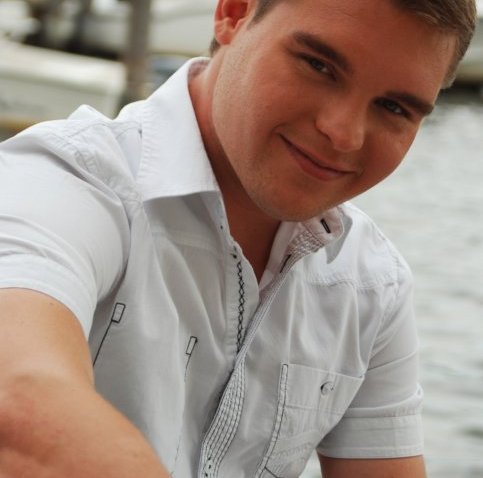 Jet-setters are a notoriously demanding lot. They want when they want when they want it, without delay. Ensuring that they get all that and then some at The W South Beach is Joseph Mykut. He's the fabled inn's insider. And more often than not he can anticipate a guest's desire even before it becomes a request.

You're the insider at W South Beach. Can you please tell folks what that job entails? Well, I provide our guests with an inside connection to the world of W and South Beach. I make sure each guest feels welcome and has the inside scoop on what's hot in the local area. I guess you could consider me a personal liaison between our guest and the hotel. Whatever our guests want, whenever they want it, as long as it is possible -- that's my job!

Prior to that you were the hotel's whatever, whenever agent -- what's the difference? In both positions I focus on the same objective: to provide above-and-beyond service to our guests. The main difference would simply be that, as the Insider, I am in a more face-to-face environment with our guests. As a whatever, whenever agent, although I provided a similar service, it was more behind the scene. Being an insider has given me the freedom to offer a more personalized level of service.

Without naming names, what's one of the most challenging requests you had from a guest? You know, in the hospitality industry, I have had many challenging requests. I have fulfilled requests from carving pumpkins for a Halloween-themed birthday party to tracking down a specific eye cream that didn't seem to be available anywhere. Challenging requests are imperative to great service. They remind you that anyone can provide good service under normal circumstances. It's when it's a challenge that you get to show what you're made of.

You seem to bring a certain Southern charm to all that you do. What role does your Alabama upbringing bring to the equation? First of all, thank you. For the sake of sounding cliché, its Southern Hospitality. In the South, it is true that you learn to put others before yourself. We grow up watching our mothers serve everyone at the table before themselves, where chivalry is alive and thriving and where people aren't in such a hurry that they can't say 'Hi' in passing. I believe it is this personal detail I've learned in the Southern community that I bring to the fast paced hospitality industry of Miami.

Are there any other elements of your background that leave you suited to do what you do? Besides my prior hospitality experience with the Hard Rock Hotel, I would imagine that working in retail management has prepared me for where I am today. I enjoy customer service and making memories for people.

What advice would you give the up-and-comer who'd like to break into the high end hospitality industry? Not that I'm an expert, but patience and selflessness are key. In this industry, it's all about the other person and what you can do to wow them. Be a great communicator and understand that communication comes in different forms. Body language is just as important as speaking. Listen! Listening is the most important part of a conversation. It's during this time that you pick up on small hints and details that allow you insight as to what the person really needs. Have fun and be personable -- a great smile never hurts either.

On the odd day that you get a night off where in town do you most dig hanging out? I like trying new foods so I'm always up for a good dinner. Grazie is a great Italian place on Washington, and I like the sushi at Doraku on Lincoln. There is even a little hidden gem named Picnic on 20th Street that I love. The food there is awesome -- not to mention the White Sangria.

What's coming up for Joseph Mykut? I think half the fun is not knowing. It would be fun to own my own bed and breakfast one day, but for now I want to be the best at what I do. Next? Well, let's hope I take a giant leap forward into a successful future.