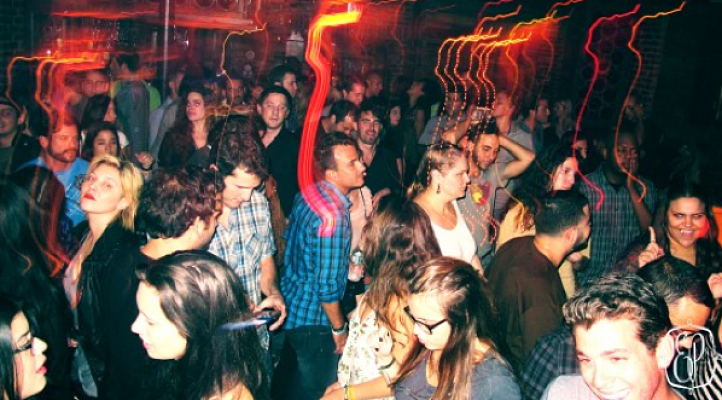 For the past week or three Miami nightcrawlers had to do without the action at The Electric Pickle. Between the rabid rumors and the all too rare facts, no one really knew the whole truth about what went down at the preeminent hotspot either. But everyone concurred the club's absence was palpable. Well, Niteside is here to tell you that Pickle is now back in action, and just in time for its always awesome Aquabooty party to turn 13 too. Spinman and kingpin Tomas fills us in.
Pickle went dark for a minute, wanna tell us what happened? The City came down on us for breaking some rules ... permit stuff. Honestly we had been operating under a certain premise for the past 3 1/2 years, as had those in the many years before us with previous incarnations of the space. When we first opened It was kinda the Wild West ... nobody really cared and you took your chances even walking around the area at night for fear of getting robbed at gunpoint. Now with the gentrification of the neighborhood and all the attention that comes ... let's just say that everything is under the microscope.
Saw you managed to satellite a lot of your action though? The good folks over at The Vagabond came in to save the day. We moved two weeks of events there; it worked out really great. The parties were super fun and well attended. There was a real sense of brotherhood and camaraderie between us. This whole nightclub business doesn't always need to be such a competitive cutthroat backstabbing thing. Carmel is a real class act and it was great to work with them.
Now Pickle's back and better than ever, right? We are back with certain limitations for now. We will not be able to use the outdoor area for the next week or so ... until work is completed. We are constantly trying to improve things and make the whole experience better for our customers.
What's on tap for the "re-opening" weekend? Saturday is our monthly Art Walk afterparty. Friday is the 13-year anniversary of a traveling party I've produced called Aquabooty. We have some huge talent and special guest DJs lined up for this, including, from Greece Yoruba Records head honcho Osunlade and from Belfast the dynamic duo known as Bicep.
Anything else coming up you care to tip us off about? Come check us out on Tuesdays for a party we do upstairs called Slap & Tickle. Great music and super cute, fun crowd. Oh, and Miami's own Tracy Young will be starting a new monthly Thursday party and there is already a buzz about a super private Madonna afterparty.