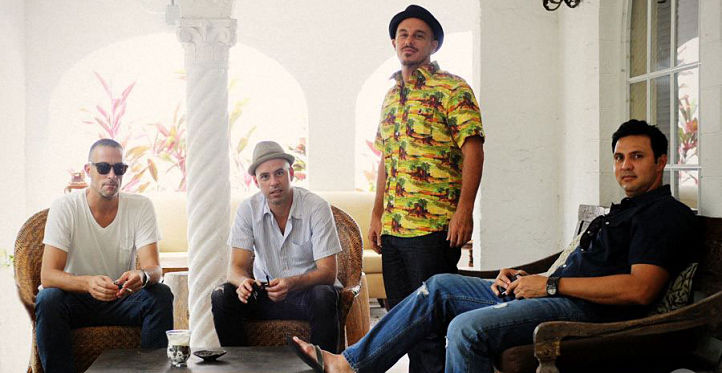 Once upon a time, on a very different South Beach, there lurked a gang of locals who were determined to do the night wildly -- and on their terms. That gang was called NFA, and, as the name implied, they weren't f---in' around. A decade and change later the lads are bringing back their legendary parties, only this time amid the expansive confines of Villa 221. Niteside got with NFA's Tony G and asked him to fill us in.

Who all is in NFA? Tony Garcia (DJ Tony G), Tommy Clark, Tony "Bird" Torrellio and Tom Laroc. Together we represent the creative force that goes into each and every NFA event.

Which family members are from the original crew (and who's new)? It's the "all original" NFA crew. We even have Rich at the door once again!

If you had only a single sentence to sum up NFA's reason for being, what would it be? Bringing back the soul that South Beach had in 1990s, before everything went corporate, when being stylish and fashionable was cool and knowing the doorman and location of the party was everything.

Has the mission changed since its South Beach heyday? Same mission, No F---ing Around.

What made you decide to bring back the family – and the concept? The fact that we were presented with an opportunity at Villa 221, to create something both fun and unique that has been missing from the landscape of Miami nightlife.

Besides the trademark NFA residents, what else is slated for this Friday night? We have curated the hottest full-blown solo exhibit by Jessy Nite of Primary Projects. Then in August we have VanShun Brown, also a Miami native. The second floor of Villa 221 is an art gallery that we use to showcase emerging artists on a monthly basis.

Any other surprises you can clue us in on? First off, on July 27 we're bringing you a special 2-hour DJ set by Erick Sermon of EPMD. Then in the following months we will bring you DJ Clark Kent, DJ Questlove, DJ Kid Capri and more!

At the end of the night, what's this NFA house party gonna feel like? It will feel like good times with new peeps and old friends inna house party style!

NFA (re)launches Friday July 20 at Villa 221 NE 17th St. in Miami. For more information log on here.