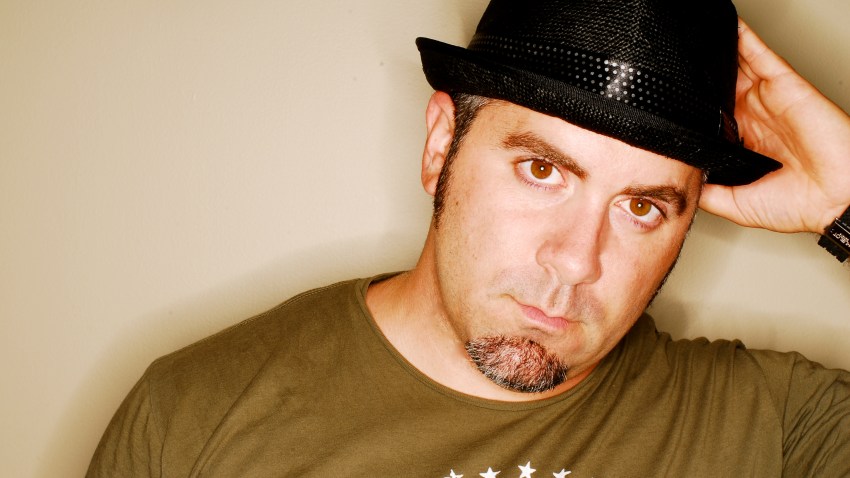 Hats are back, big time. Hit any hotspot on any given night of the week and you're sure to catch a bevy of cats and kittens sporting some very slick lids. Flip the lid and most likely you'll see it branded Christy's. It's a classic label for the neo-classicist. And its popularity is due to one cool cat. His name is Tony Merenda. And he's what makes Christy's Hats all that.

You're Creative Director of Christy's Crown Series. Can you please tell folks what that gig entails? Design, market and sell Christy's line of headwear. I actually came up with the concept to revive the brand four years ago. I travel to Asia two times a year to oversee production and design, and we develop two lines a year -- about 30-40 hat designs per season -- usually revolving around some kind of crazy inspiration in my head.

How did you land such a dream job? I asked for it. I knew the owner of Dorfman Pacific thru my ex-wife. They are one of the biggest headwear manufacturer in the U.S., but at the time they didn't offer anything for the trendy young contemporary guys like you and me. I told him we should do a line together -- you've got the resources; I know the market and design.

Christy's is just one of many brands that fall under Christy's umbrella. Can you name some of the others? We have Christy's traditional, which is still mostly made in England, and your older guys' men's formal and dressage hats. Churchill wore our bowler. Christy's Crown, which is your young line for the Justin Timberlake-, Joel Madden- and Black Eyed Peas-type of guys. This is the line I used to re launch the brand four years ago. And 1773 is our sport street line: simple styles, lower price point but with the same Christy's classic style.

What's your best-selling make and model? Our basic black felt pork pie or diamond crown in wool felt for Fall and the Fat Tony wide-band straw fedora for Spring. Although I see hipsters in L.A. rocking the felts in 90-degree weather all through summer.

Is that what you sport? I've been sporting our traditional diamond crown from my first collection for years. It's just a classic that always looks good. I can rock it with a suit or with a pair of board shorts and a tee.

What about chicks? Do you have lids for them too? The chicks like to rock the men's fedoras like the way they would rock a boyfriend's tee -- a little oversized and slouchy.

And where might a Miamian find such swingin' head gear? Atrium on Collins, Vennisac, Style Lab, Amira at Gansevoort and Soulier Shoes as well as Anthropologie and Urban Outfitters.

Why do you think hats are back anyway? It's the best way to show confidence and sense of style. In a world of such fast-changing fashion it's hard to stand out. You put a hat on your head and it instantly make a statement. I think hats are here to stay and will soon be a staple in everyone's wardrobe.

When you're out and about these nights, where do you most dig hanging? I tend to like the low-key places -- Coco Deville on Fridays, Florida Room or the King for live music. But you can find me every night at the News Lounge.

What's coming up for Tony Merenda? Just put a deposit down on a dope spot in Williamsburg, so I'm going to be spending half the year in New York. We just launched an awesome knit line for winter, and I think I got to get some cold weather in my system.