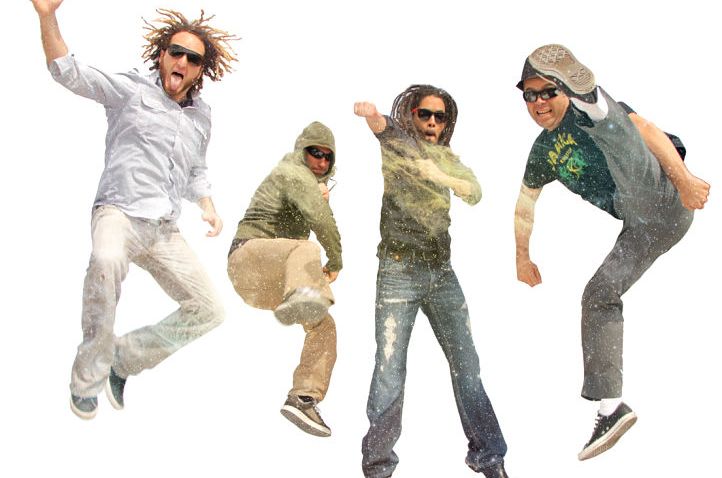 Miami's a party city – always has been, always will be. So it only makes sense that the city gives birth to some of the best party bands – in any land. But hard partiers demand a hearty party band; one that has chops enough to compound the fun. That's why many a Miami party person turns to Xperimento, and why the carpet at Bardot will again be bopping this Friday night.

For those few who don't yet know who and what is Xperimento? Xperimento is an independent band and record label established in 2009. We were named Best Fusion Band in 2011 by Miami New Times. The current members are Camilo Rafael Sierra a.k.a. Tumbao (lead vocals), Emiliano Torres (trumpet), Marcos Delgado (bass), Alan Reyna (percussion), Leo Boland (guitar) and Derek Cintron (drums). We call our sound Latin Reggae Urban Soul – the sound of South Florida and the world.

How did the band get to the Second Floor? After working with each other for over 10 years in several different projects, we all came together to make something we could call our own. Basically the Second Floor represents the next phase of our lives as musicians. The title is also a nod to the now-infamous second level of Miami Beach live music hotspot Jazid where the band was born.

If you had to define Xperimento's mission/motive in one sentence, what would it be? We want to make positive music that people of all ages from all parts of the world can enjoy, dance to and have a great time with.

Could you also provide a single sentence to describe its sound? Our sound is like a trip from North to South America and then across the Caribbean all while representing Miami to the fullest! #305stayLIVE

What should nightcrawlers expect this Friday at Bardot? Tomorrow at Bardot people should expect a short but sweet set showcasing our album Second Floor plus a few new tunes we've been working on. As always be prepared to dance and party Miami-style!

Xperimento performs Friday, July 6 On the Carpet at Bardot 3456 North Miami Avenue Miami. For more information log on here.