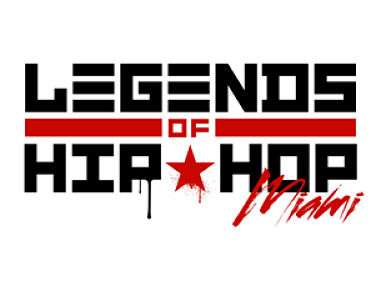 Believe it or not, Hip Hop once had a rather happy face (or at least a happier face than the gangsters gave it anyway). Rappers sampled without lawsuit (i.e. Rob Base's "It Takes Two"), and answered each other's boasts with relatively good-natured boasts of their own (i.e. Doug E. Fresh's "The Show" and Salt-n-Pepa's "The Showstopper"). Some of 'em rapped comedic (Kid 'n' Play), and even kinda included kids (i.e. Slick Rick's "Children's Story"). If you miss(ed) that era, or wanna re-live it, hit The Legends of Hip Hop, which features all of the aforementioned, as well as "Freaks" and "Friends" famed Whodini, who's sure to spew more than he spared here.

How's it feel to be a Hip Hop Legend? it's like trying out for a team and making it.

You excited to be back on the road? Very excited.

How 'bout staging alongside some old friends? Yeah, it's like a class reunion.

Kinda like Fresh Fest all over again, no? Almost.

When was the last time you hit the MIA, anyway? A year ago before that 10 years ago.

The Legends of Hip Hop concert hosted by Prince Markie Dee and the Fat Boys takes place April 27th at Nova Southeastern. For more information log on here.