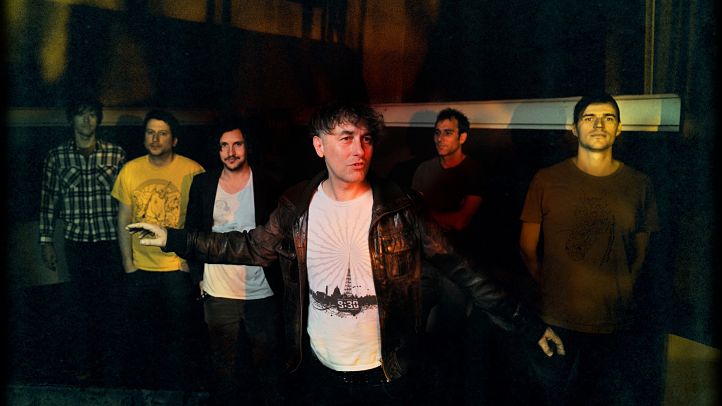 He's sounded off on such screen gems as Amélie and Good Bye, Lenin!, as well as stage versions of Tod Browning's Freaks and Yukio Mishima's The Damask Drum. He's sounded with the likes of Cocteau Twins' Elizabeth Fraser, Tindersticks' Stuart A. Staples and The Divine Comedy. He makes music that can be at once sweeping and soarful, spectral and sublime. He is the fine-minded Frenchman named Yann Tiersen and he and his six-piece band Skyline into Grand Central Wednesday night.

If your LP Skyline were a color, what would it be? Blue, I guess, just because of the sky. But a dark blue, bordering on gray.

Is it inspired by any particular skyline? Not really. Just after the last U.S. tour I kind of joked that all that time spent on Dust Lane had left me looking toward the sky. The title Skyline seemed like a natural reference.

Any of the songs slated for soundtracks? Not at the moment, no. But one never knows.

Speaking of soundtracks, since you're perhaps most known for your scoring of Amélie, we've gotta ask: Did you get to hang out with Audrey Tautou? [laughs] That would've been nice, but I just handed in the songs and [director] Jean-Pierre Jeunet made 'em work.

Well, they certainly worked wonders... as do those on Skyline. Thank you!

Yann Tiersen plays Grand Central Wednesday May 23, 8pm. For more information log on here.