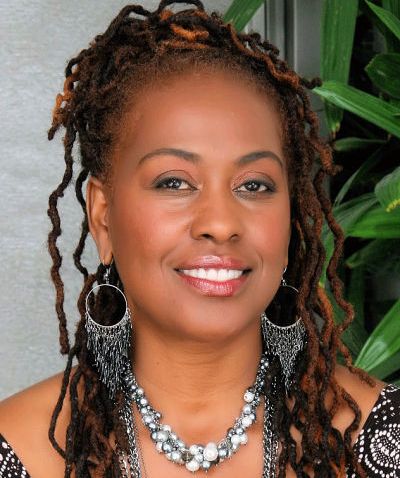 On Wednesday night Miamians will be blessed with another onslaught of cinematic keen, and this time each and every flick will by made by a woman. Why? Because it's the 6th Annual Women's International Film and Arts Festival, that's why. Niteside got with its director Yvonne McCormack-Lyons for the lowdown.

For the few who may not know, what's WIFF? WIFF stands for the Women's International Film & Arts Festival - a showcase of films directed by or written by all women and For All Who Love Women. It's amazing!

Wednesday marks your 6th Annual Fest. What's on tap for opening night? Oh, it's going to be phenomenal! Our opening film is an interesting film by a Miami local - Emmy-award winning Adriana Bosch - called Latin Music USA, Divas & Superstars, which chronicles the rise of Latino and Latina musicians, such as Jennifer Lopez, Ricky Martin, and La India, Shakira in the US! We will have a VIP opening party with a number of the stars from the film, as well as just fans.

Are there any other director(s) being featured this year? We get these amazing films from all over the globe about things you would never think of - like women playing rugby in Iran wearing their hijab or the effect of land mines in Cambodia. Supermodel Christy Turlington's film No Woman, No Cry about reproductive rights for women around the world.

We also get fantastic love stories, chick flicks, gay/lesbian stories, films representing our seniors, or films for kids. There's actually somethin' for everyone... shorts, docs, features, musicals, comedies and a student showcase as well.

What other flicks should we be on the lookout for? Wise Women Speak featuring Jane Fonda, Della Reese and others... Pushing the Elephant about a woman from the Republic of Congo who was a prisoner of war between the Hutus and Tutsis (remember Hotel Rwanda?). Well she recently won an award from the United Nations and she will actually be here to talk about her experiences... A short film called DeadBeat starring Kim Rhodes from the Disney Channel... and Living For 32, a documentary where a guy recollects what happened to him when he was shot (several times) during the Virginia Tech incident a couple of years back

I could go on, but there are 50 films representing all genres. I really love them, feel a little uncomfortable mentioning only five films when we have a great line up of 50.

Rumor has it that the Green Family Foundation is teaming with WIFF on something. C/Would you please give us the details? We are so honored to be able to work with Kimberly Green and her team. They do amazing work in education and global health. They are sponsoring a number of the films, supporting our awards gala and the festival in general.

What other local organizations will WIFF be working with this year? Well, in addition to the Green Family Foundation, the film Art of Courage was sponsored by the Miami/Fort Lauderdale chapter of the Susan G. Komen Race for the Cure Organization. Over the last couple of months we have partnered with the Organization of Women in Trade, Safe Space Foundation, Caribbean Heart Menders, and the American Cancer Society, among others.

Our other sponsors are BankAtlantic, Amerigas, Comcast, WLRN, 101.5 Lite FM, AMC Independent, Miami-Dade County, Miami International University of Art and Design, New Times Magazine, Cravings Magazine and Barefoot Wines. Also the City of Hollywood has been extremely welcoming to WIFF in our first year doing our program there.

Is there anyone else integral to the Fest that we need to mention? Absolutely, Our Honorary Chair this year Is Jo Marie Payton. You might remember her from the '80s tv show Family Matters (remember Urkel) -- She played the mother in the show, "Harriett Winslow."

Ms. Payton grew up here in South Florida. She'll be conducting a creative exercise workshop for children as part of our "Reel Girls: Real Women" program.
WIFF is about more than movies isn't it? Yeah, our goal is to address women's issues and to increase the number of women in the industry, since we're now a ridiculously low number -- can you believe only 5%?

So yes, our goal is not to just be here once a year, but to be in your face regularly. We'll be holding quarterly symposiums exploring social justice issues unique to women, through film and open panel discussions. Each quarter will focus on a different geographical area, and is designed to engage participants, mobilize action and forge partnerships.
Women's International Film & Arts Festival runs from Wednesday March 30th through Sunday April 3rd at various venues. For more information go here.