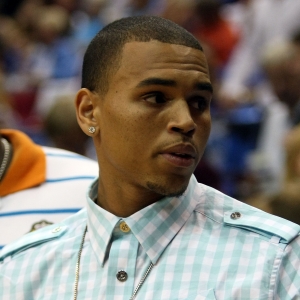 Among all the stars who lit up the BET Awards on Sunday night, Chris Brown was not one of them.
A source close to the awards show had previously told Access Hollywood that the singer would be making his return to the limelight with a performance honoring Michael Jackson.
VIEW THE PHOTOS: 2009 BET Awards
However, the "Forever" singer did not take the stage and was not spotted at the awards show.
"Michael Jackson is the reason why I do music and why I am an entertainer," Chris said to Access in a statement following Michael's death on Thursday. "I am devastated by this great loss, and I will continue to be humbled and inspired by his legacy. My prayers are with his family. Michael will be deeply missed, but never forgotten. He's the greatest… the best ever. No one will ever be better."
VIEW THE PHOTOS: Michael Jackson: The King Of Pop
Stars performing at the ceremony included Jay-Z, Beyonce, Ciara, Ne-Yo and host Jamie Foxx.
On Monday, Chris pleaded guilty to one count of felony assault against Rihanna, also a no-show at the ceremony, and was sentenced to five years probation, enrollment in a domestic violence counseling program and 180 days in a labor program in his home state of Virginia.
Although she was not at the awards show, Rihanna won the Viewer's Choice Awards for her collaboration with T.I., "Live Your Life," on Sunday night, though T.I. was not in attendance to accept the honor, either — he is currently serving out a jail sentence.
Related Content from AccessHollywood.com:
VIEW THE PHOTOS: Chris Brown
PLAY IT NOW: Chris Brown Strikes A Plea Deal (June 22, 2009)
PLAY IT NOW: Access Looks Back: Michael Jackson Over The Years

MORE ACCESS ON THESE TOPICS: Chris Brown - Michael Jackson - Rihanna - TV One - Celebrities

Copyright NBCAH - Access Hollywood