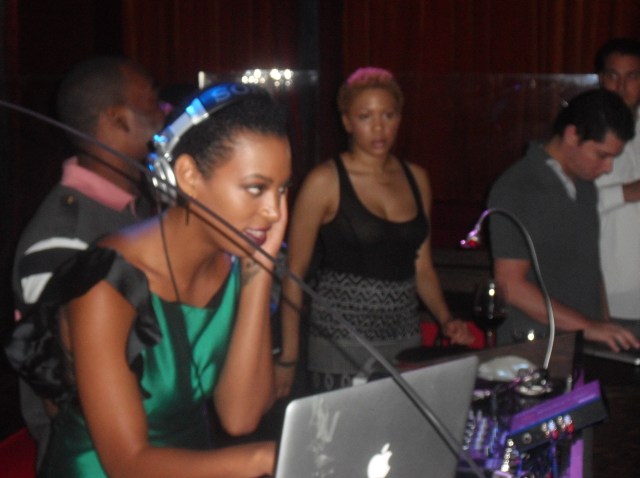 Solange Knowles the DJ?

If your big sister is the music biz's resident diva and her hubby the reigning king, there's nothing stopping you from heading to a downtown Miami hot spot and taking over the DJ booth.

And that's exactly what the songstress and budding actress did into the wee hours Friday morning at Mia Lounge, where she showed up to host Headliner Thursdays.

"I'm really having a blast," Knowles told Niteside.

Past hosts of the event -- which attracts Miami socialites -- include Monica, Toccara and Mya, but this diva's impromptu performance left promoters stunned and the crowd chanting for more. After dancing for several hours, all the while sipping champagne, Knowles admitted to catching the "DJ bug" and headed for the stairs with us in hot pursuit.

Once inside the booth, Knowles affirmed to DJ Stevie J that "I got this" and proceeded to hit the turntables.

"My girl is about to totally do her thing," said Imani Rose, her executive assistant and childhood friend since the second grade.

Beyonce and Jay-Z bought Solange a turntable for her birthday then enlisted DJ Clue and Kid Capri as tutors. She's been spinning ever since, beginning at a spot in Houston called The Flat and followed by a performance in Chicago.

At Mia, Solange showed just how skilled she is. Starting off with Aaliyah's "Rock the Boat," she sent the party into overdrive and never missed a beat.