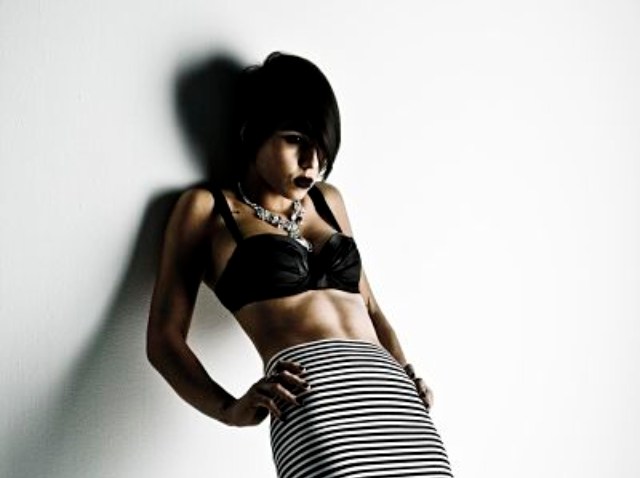 You may know the Karachi-born hipstress from her aiding and abetting the Overthrow gang, that rag-tag band of merry lunatics who invade different venues around town and turn them into something out of this wild world. But ganging up on the night is only part of what Aban Sonia is all about -- the rest is as mad and as rad as imagination can go and not get locked up.(Catch Aban Sonia at The Overthrow-affiliated Pyramid party, Wednesday night at Mokai.)

What components do you think make for the best kind of a night out on the town? Good music. It really shouldn't be more complicated that that. If you have amazing and eclectic music and a crowd to match -- what more would you need? I prefer DJs that are able to play everything, not just your average top-40s hits with an occasional Nirvana track to keep things spicy. Yeah, right. I need a bit of it all. And if you don't have a single dubstep song on your playlist, I probably won't be a fan for long. Miami DJs worth note: Damaged Goods, Troy Kurtz, Tamara Sky, Ross One, DJ Konflikt and Danny Daze.

What's behind the site The Nothing Original? The Nothing Original is a vintage collection of clothes and odd gems that I've picked up along the way. I revamp and recreate the pieces to fit today's aesthetic while remaining true to its origin. The final recreation is Nothing Original. I'm going to be launching a series of mini collections once I've finalized every piece. It's my vanity project, so I don't mind taking my time on it. For now, the website is my creative release onto the internet. You'll find images, music, pieces of writing, porn, quotes, fashion, animals, astrology and anything else that may rub me the right way that day.

Why do you think Miami has such a crazy nightlife? Everyday is a vacation in Miami. There are very little inhibitions -- very, very little clothing -- and no curfew. All that added with the fact that we have some of the best DJs and musicians in the world as residents at nightclubs all over town. What else could you expect?

When you go out at night, where do you most go (and why)? I'll be wherever you see The Overthrow because that's where it's interesting. I've lived in Miami for a few years now, and the whole seeing and be seen or following the masses sort of thing lost it's shine early on. Now, I go where my senses are piqued. Where the music is righteous and the people aren't. Aside from that, you'll see me popping in and out of art shows, fairs and exhibits all around Miami and Ft. Lauderdale.

What's next for Aban Sonia? Working within The Overthrow forces, I'm spearheading Miami's alternative ideas and creating visuals to help you come to life to your consumer. I offer press photos and media kits (EPKs) for upcoming artists and dreamers, as well as professional portfolio and resume production. I work with my clients one-on-one with everything from personal shopping and image consulting to bios and producing media collateral. I'm also continuing my craft as a wardrobe stylist/ costumer and set designer for fashion, television and film. I need the bit of fantasy to keep sane.