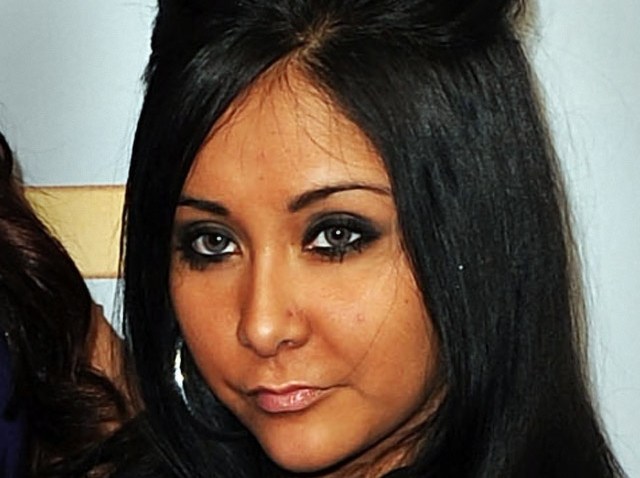 Reality TV starlet Snooki said she was fist-pumping at Club Ibiza in West Palm Beach well into the wee hours of the morning.
"Club ibiza is wildd [sic] right now!!! I love emm all fist pump!" she posted on her Twitter page early Friday morning.
Hours later she added, "I'm goin tannin rigjht [sic] now in palm beach thanks gotta love fl."
The pint-sized "Jersey Shore" star and her hard-partying castmates from the popular MTV reality show are rumored to be scouring Miami Beach for new digs.
And at least one club isn't looking for publicity from the club-hungry crew.
"Any club or establishment that participates can and should be held liable for such mischievous behavior," Mynt Lounge owner Romain Zago, who rejected a location scout's request to film on premises, said to the Miami Herald in a statement.
"Shame on whoever agressto such [a] display in our city."